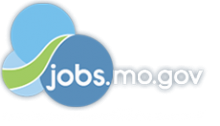 Job Information
Quiet Logistics

Safety and Security Manager

in

Hazelwood

,

Missouri
Quiet Logistics is a growing and innovative third-party fulfillment (3PF) company that is the chosen fulfillment provider to the most successful and progressive digitally native (online) companies seeking to maintain their brand identities. We partner with our clients to build custom fulfillment solutions, scaling up at high speed while maintaining unprecedented order accuracy. By delivering flagship fulfillment services, we help our partners grow their businesses quickly. We are adding new fulfillment centers to our nationwide network and are using state of the art warehouse technology and robotics to help our employees and company achieve higher throughput and greater success.
We are currently looking for a Safety and Security Manager at our Hazelwood, MO site to be part of our growing and dynamic team. Our ideal candidates will be capable and willing to do the following:
Collaborates with management to develop, prepare, and implement safety policies and procedures.
Ensures compliance with federal, state, and local safety laws, regulations, codes, and rules.
Ensures completion of required OSHA recordkeeping and reporting.
Conduct security/safety risk assessments to recognize hazards in the warehouse, scenario planning, plan development; crisis/contingency planning; and other safety/security-related functions
Stops operations and activities that could harm employees or equipment.
Identifies opportunities to minimize workplace injuries, accidents, and health problems.
Conducts employee training on applicable safety standards.
Reviews safety training and recommends revisions, improvements, and updates.
Conducts safety inspections and audits to assess employee compliance with safety regulations.
Conducts accident investigations and implements corrective action
Identifies and collaborates with maintenance vendor relations (dock doors, plumbing, etc )
Identifies and collaborates with fire prevention vendors (fire pumps, sprinklers, extinguishers, etc )
Monitors security conditions and liaise and coordinate with external agencies private security contractors, local government, etc.
Performs other related duties as assigned.
Employees at Quiet enjoy competitive benefits, generous paid time off and holidays, and a company culture that builds collaboration and camaraderie.
We re a productive and happy team of people and robots, working together to get things where they need to be. If you d like to join us, we d love to hear from you!