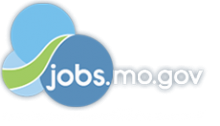 Job Information
Moseley Technical Services

Systems Engineer

in

Hazelwood

,

Missouri
Systems Engineer
Job ID # 2021-13405
Contract Opportunity
Location: Hazelwood, MO
Industry: Aerospace & Defense
Minimum Clearance: Ability to Obtain Secret Clearance
Minimum Education: Associate's Degree
Minimum Experience: 1 Year
What You'll Do:
Apply an interdisciplinary, collaborative approach to plan, design, develop and verify a lifecycle balanced system of systems and system solutions.

Evaluate customer and /operational needs to define and coordinate system performance requirements, integrate technical parameters and assure compatibility of all physical, functional and program interfaces.

Perform various analyses to optimize total system of systems and/or system architecture.

Perform analyses for affordability, safety, reliability, maintainability, testability, human systems integration, survivability, vulnerability, susceptibility, system security, regulatory, certification, product assurance and other specialties quality factors into a preferred configuration to ensure mission success.

Develop the planning, organization, implementation and monitoring of requirements management processes, tools, risk, issues, opportunity management and technology readiness assessment processes.

Resolve cross-functional technical issues.
What You'll Need:
Understand the big picture and the inter-relationships of all positions and activities in the system and stakeholders, including the impact of changes in one area on another area.

Ability to see and understand the inter-relationships between components of systems and plans, anticipate future events, and apply the principles of systems thinking to accelerate performance.

Knowledgeable of how the business and organization operates; knowledgeable of policies, practices, trends, and information affecting the business and organization; understands the competition and the marketplace.

Understand how to accomplish tasks through formal channels and informal network; understands the cultures of organizations.

Apply this information in a way that contributes to the organization's strategic plan and bottom line.

Discovers new opportunities and solutions for problems by looking beyond current practices and using innovative thinking.

Tries different and novel ways to deal with work problems and opportunities.

Demonstrates an interest in personal learning and development.

Seeks feedback from multiple sources about how to improve and develop; modifies behavior based on feedback or self-analysis of past mistakes.

3+ years of systems engineering experience.

Ability to develop SEMP

Experience in integrated technical planning, requirements and functional analysis, requirements management and verification

Familiar with systems engineering processes

Experience coordinating systems engineering tasks across external and internal stakeholders

Basic understanding of DOORS and Cameo Enterprise Architecture

Familiar with Microsoft products (Word, Excel, PowerPoint, Access, OneNote)

Knowledge of SysML/UML and Model Based Systems Engineering (MBSE)

Good knowledge of key functional disciplines including engineering.

Good interpersonal, facilitation and problem solving skills.

High concern for detail and quality. Excellent communication skills – verbal, written electronic across all levels.

High degree of IT literacy.

Ability to plan and deliver own workload
Education & Experience:
Associate's Degree combined with 1 + years of relevant work experience; or an equivalent combination of education and experience.
What to Expect:
Applicants selected for employment will be required to pass a preemployment drug screening and background investigation which may include education, criminal and work history verifications.

Accepted applicants will have the opportunity to be eligible for benefits, including medical and supplemental insurance and a 401K. Appreciation and gratitude for employees is a hallmark of organizations with low turnover.
Moseley Technical Services, Inc. is an AA/EEO/Veterans/Disabled Employer.
Resources
For questions about benefits visit: http://www.moseleytechnical.com/jobseekers/
For more information about Moseley visit: http://www.moseleytechnical.com/aboutus/
Kevin Conley (kevin.conley@moseleytechnical.com)
Posting Title (External): Systems Engineer
Street: 325 James S McDonnell Blvd