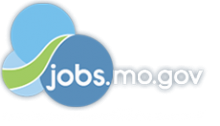 Job Information
Masco Corporation

Jr. Process Chemist, 1st Shift

in

Imperial

,

Missouri
Job Description
JOB SCOPE/ SUMMARY:
Provide 24-7 technical and process support to the Manufacturing and QC departments

Serve as local project leads/interface between R&D, Operations, and Purchasing teams, with the goal of improving the efficiency and quality of the manufacturing process
ESSENTIAL FUNCTIONS:
Under limited supervision, serve as a technical lead in the local plant's RFT (Right-First-Time) efforts by closely monitoring and analyzing trends, reviewing their production formulas/POs on a daily basis, conducting root-cause investigations, and issuing corrective actions for problem batches

With some assistance, help prepare 5-gal or 40-gal scale-up batches in the lab or the pilot plant, including fine-tuning formulas and monitoring the manufacturing process as well as conducting post-production analysis of scale-up data and providing necessary corrective actions.

Assist in training new Milling and QC personnel and provide technical support to local facility

Prepare and present various reports and statistical analysis.

Serve as co-leaders in all of the R&D- or Purchasing-driven new formula/new raw material project launches.

Assist in managing multiple plant formulas using Product Vision

Assist in optimizing the manufacturing process of currently existing formulas

To support Behr's waste reduction efforts, assist in managing and providing the disposition of the local plant's washwater and pourback inventory
JOB QUALIFICATIONS:
EXPERIENCE/EDUCATION/TRAINING:
Educational attainment equivalent to Bachelor's degree in Chemistry, Chemical Engineering, Industrial Engineering, Statistics, Math, or related field

Some (2-3 years minimum) experience in Operations Support, Process Development and Data Analysis, preferably involving paint or liquid manufacturing processes
KNOWLEDGE/SKILLS/ABILITIES RECOMMENDED FOR POSITION:
Some knowledge of chemical properties, manufacturing processes, and R&D development practices

Some knowledge of paint and products, including paint and coatings formulations and the quality specifications of raw materials

Knowledge of computer hardware, manufacturing operations and integrated purchasing software. Strong Statistics experience is a plus.

Ability to operate laboratory equipment

Ability to analyze data and work independently

Ability to plan, organize, and complete work as scheduled

Ability to communicate effectively
SPECIAL REQUIREMENTS:
Ability to work on weekends as needed and flexibility to shift schedule changes
Company
Behr Process Corporation
Shift
Shift 1 (United States of America)
Full or Part Time
Full time
Masco Corporation (the "Company") is an equal opportunity employer and we want to have the best available persons in every job. The Company makes employment decisions only based on merit. It is the Company's policy to prohibit discrimination in any employment opportunity (including but not limited to recruitment, employment, promotion, salary increases, benefits, termination and all other terms and conditions of employment) based on race, color, sex, sexual orientation, gender, gender identity, gender expression, genetic information, pregnancy, religious creed, national origin, ancestry, age, physical/mental disability, medical condition, marital/domestic partner status, military and veteran status, height, weight or any other such characteristic protected by federal, state or local law. The Company is committed to complying with all applicable laws providing equal employment opportunities. This commitment applies to all persons involved in the operations of the Company regardless of where the employee is located and prohibits unlawful discrimination by any employee of the Company.
Masco Corporation is an E-Verify employer. E-Verify is an Internet based system operated by the Department of Homeland Security (DHS) in partnership with the Social Security Administration (SSA) that allows participating employers to electronically verify the employment eligibility of their newly hired employees in the United States. Please click on the following links for more information.
E-Verify Participation Poster: English & Spanish at https://e-verify.uscis.gov/web/media/resourcesContents/E-VerifyParticipationPoster_ES.pdf
E-verify Right to Work Poster: English at https://www.uscis.gov/sites/default/files/USCIS/Verification/E-Verify/E-VerifyNativeDocuments/RighttoWorkPosterEnglish.pdf , Spanish at https://www.uscis.gov/sites/default/files/USCIS/Verification/E-Verify/E-VerifyNativeDocuments/RighttoWorkPosterSpanish.pdf
No visa sponsorship is available for this position, unless specified within the job description.
#LI-DNI
Masco Corporation is a global leader in the design, manufacture and distribution of branded home improvement and building products. Our portfolio of industry-leading brands includes Behr® paint; Delta® and Hansgrohe® faucets, bath and shower fixtures; KraftMaid® and Merillat® cabinets; Kichler® decorative and outdoor lighting and HotSpring® spas. We leverage our powerful brands across product categories, sales channels and geographies to create value for our customers and shareholders.
Masco embraces its responsibility to the communities where we live, work and do business, and we are confident that our actions are making an important difference from coast to coast. We maintain partnerships with a wide range of organizations, including Habitat for Humanity, St. Jude Children's Research Hospital, City of Hope, the Leukemia and Lymphoma Society, World Vision, United Way and countless other nonprofits both big and small.