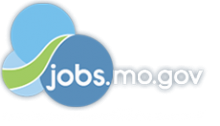 Job Information
Cosentino's

Bakery Manager

in

Independence

,

Missouri
Job Description Is this the job for you?
Apply now
Cosentino's
Bakery Manager
Company:
Cosentino's
Position:
Bakery Manager
Department:
Bakery Management
Status:
Full Time
Shift:
First / Day Second / Afternoon
Req #:
5693016
Apply now
Date posted:
June 3, 2021
Location:
18001 E. 24 Highway
Independence, MO, 64056, US
Job category:
Bakery Management
Job link:
The Bakery Manager is responsible for ensuring the bakery department provides the highest quality bakery products to customers. Key areas of responsibility for a Bakery Manager will include quality control, merchandising, maintaining the cleanliness and organization of the bakery department, inventory management, addressing employee relations issues, monitoring labor costs, hiring, and leadership duties as needed.
BAKERY MANAGER DUTIES
Key areas of responsibility include, but are not limited to, the following:
A valid driver's license is required for deliveries.

Participate in hiring, training, staffing and employee relations matters at the discretion of the bakery manager.

Promote bakery sales through effective merchandising and cross-selling displays.

Monitoring bakery department for quality.

Unloading incoming shipments of bakery items and discussing shipment items with vendors .

Closely monitor inventory.

Utilize appropriate rotation techniques and ensure the freshest, highest quality product is available for sale when stocking produce department.

Proactively work to create a safe, clean department and follow all health and sanitation guidelines.
QUALIFICATIONS
Excellent customer service, communication, and interpersonal skills are required due to a high level of customer interaction.

Basic math, reading and writing skills are required.

Must be able to address customer concerns in a professional, courteous manner.

A minimum of 2 years of experience working in a bakery and/or grocery retail setting is required for consideration in this position.

Applicants should be able to meet certain physical requirements, such as lift 50 lbs. repeatedly in a scheduled shift, be able to stand and walk for long periods of time, and other requirements listed in a full job description.