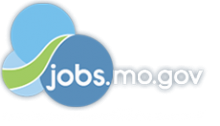 Job Information
Universal Technical Resource Services, Inc.

Mechanical Engineer

in

Independence

,

Missouri
Mechanical Engineer 10.15 · Independence, Missouri
Apply for This Job
Department 10.15
Employment Type Full-Time
Universal Technical Resource Services, Inc. (UTRS) is currently seeking a Mechanical Engineer to join our team! At UTRS, we enjoy the benefits of working in a collaborative environment of close-knit team members. As a company, we provide a wide range of leading-edge engineering, management, and digital services to the public and private sectors. We are looking for someone that will support our mission to consistently deliver creative, high-quality, technology-based services to our customers on time and within budget.
This position will be the LCAAP liaison to CCDC AC (Combat Capabilities Development Command Armaments Center).
This position is located at Independence, MO.
What will you be doing?
This position will be a key member of the Prototype and Engineering Team. Duties include:
Representing CCDC AC and providing on-site support for various production related activities.

Monitoring production processes and procedures, reviewing in-process/acceptance data and analysis to the USG IPTs, identifying trends that could affect future production.

Reviewing and providing feedback on test plans, test reports, misfire analysis reports, Critical Plans of Action, and other production related documents.

Supporting acceptance and engineering tests, as necessary.

Participating in each of the Production IPTs, communicating on-site status of production issues, tests, projects, etc.

Participating in Failure Analyses and coordinating with the operating contractor to ensure all information is available for the IPT to review.

On-site support, and CCDC AC Liaison, at Lake City Army Ammunition Plant (LCAAP), located in Independence, MO
What skills will the ideal candidate have to be successful?
This position will require the following skillsets and experience:
Specific degree is not required, but experience in Manufacturing, Inspection, Small Caliber Ammunition and Weapons, and Ballistic Testing is preferred.

This position requires a Bachelor of Science degree or at least (15) years of job experience in related fields.

Position requires experience in small caliber ammunition components, assemblies, and cartridges, to include the materials, manufacturing process, testing and inspection throughout the process, packing, lot formation, and final acceptance.

Position requires familiarity with USG Small Caliber Ammunition Technical Data Packages, and any associated documents.

Position requires experience with small caliber ammunition ballistic testing and small caliber weapon systems, to include their operation, maintenance, and certification.

Familiarity with MS Office

Excellent communication skills, including the ability to work with multiple teams, track progress, and provide status updates seamlessly through the use of telephone, email, and/or other remote methods

Excellent teamwork skills, including the ability to interact with Other Government Agencies (OGAs), the LCAAP Contractor Operator (at multiple levels throughout the organization), and other organizations/personnel that may be involved with LCAAP operations

Flexibility to support off-hours production, testing, and/or other activities related to LCAAP operations

Is well versed in Systems Engineering, small caliber ammunition production (including new equipment validations, First Article Acceptance Tests, inspections, prove-outs, etc.), small caliber ammunition testing, Failure Analysis tools and application, and project planning and scheduling.

Analytical skills, including the ability to review/interpret and provide clear, concise, and timely feedback on test plans, test reports, and other technical documents.

Availability to travel approximately 4 times per year; consisting of departure from LCAAP area from Monday to Friday of the same week and working at Picatinny Arsenal, or equivalent travel.

Must be US Citizen and able to obtain a security clearance
UTRS is an Equal Opportunity/Affirmative Action employer. All qualified applicants will receive consideration for employment without regard to age, race, color, religion, sex, national origin, disability, or protected veteran status. UTRS is a drug-free workplace with pre-employment drug testing and background verifications.
https://www.eeoc.gov/employers/upload/poster_screen_reader_optimized.pdf
https://www.dol.gov/ofccp/regs/compliance/sec503/Self_ID_Forms/VoluntarySelf-ID_CC-305_ENG_JRF_QA_508c.pdf
https://uncw.edu/hr/voluntary-self-identification-veterans-form.pdf