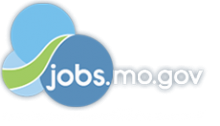 Job Information
Air National Guard Units

PUBLIC HEALTH TECHNICIAN (TITLE 32)

in

Jefferson Barracks

,

Missouri
Summary
THIS IS A NATIONAL GUARD TITLE 32 EXCEPTED SERVICE POSITION. This National Guard position is for GS-0640-08 PUBLIC HEALTH TECHNICIAN (TITLE 32), Position Description Number D1723000 in FAC 531300 and are part of the MO 131st Bomb Wing. APPOINTMENT FACTORS: This is an Indefinite Excepted Service position. This is a bargaining unit position. SEE NOTES UNDER CONDITIONS OF EMPLOYMENT BELOW.
Responsibilities
Manages the Occupational Health and Safety Administration (OSHA), Air Force Occupational Safety and Health (AFOSH) mandated occupational health education and training programs and Department of Defense Instruction (DODI).
Determines educational/training requirements for employees by analyzing existing compliance data.
Works in conjunction with unit workplace supervisors to develop and conduct occupational health education training relative to both general and specific hazards.
Sets up surveys, provides education, tracks and develops training, researches requirements and provides coordination to ensure programs are viable.
Manages the OSHA and AFOSH mandated occupational health medical surveillance program.
Analyzes the results of Bioenvironmental Engineering (BEE) Industrial Hygiene Surveys, and determines the need for employee occupational health medical examinations (OHMEs).
Analyzes scientific and compliance data to determine the scope and frequency of required occupational health surveillance.
Reviews Department of Defense studies and documentation and disease control studies.
Identifies specific target organs for medical testing when designing OHME requirements and determines appropriate biological indices IAW OSHA and AFOSH standards.
Presents the completed surveillance packages to the Occupational Health Working Group (OHWG) and Aerospace Medicine Council (AMC) and implements the OHME requirements as directed.
Advises and consults with wing leadership on health-related events and directs prevention strategies.
Coordinates OHMEs within the MDG and ensures pre-placement, annual/periodic, and termination examinations are completed.
Reviews results of pre-placement OHMEs to recommend suitability for job placement.
Updates and maintains the Preventive Health Assessment/Individual Medical Readiness (PIMR) Aerospace Services Information Management System, Occupational Health database monthly to ensure employees are properly identified for OHMEs.
Conducts periodic reviews of medical records and industrial case files to ensure OHME data is properly documented and maintained.
Manages the Bloodborne Pathogens Program (BPP); analyzes BEE Industrial Hygiene Survey data to identify personnel potentially at risk of exposure to blood and body fluids.
Assesses the origin and cause of intrusion detection system (IDS) alarms in the area and makes required notifications.
Manages the PIMR ASIMS Hospital Employee Health Program (HEHP) database; develops a screening questionnaire that properly identifies employees who are in a High-Risk and/or Exposure-Prone category per CDC definition.
Determines immunization and testing requirements and duty limitations for High-Risk and/or Exposure-Prone personnel; conducts periodic immunization and required testing evaluations.
Studies, reviews and manages occupational injury/illness workplace incidents and recommends corrective actions.
Requirements
Conditions of Employment
Qualifications
MILITARY REQUIREMENTS: Compatible military grade and assignment required prior to the effective date of placement. This is an Excepted Service position that requires membership in a compatible military assignment in the employing state's National Guard. Applicants who are not currently a member of the National Guard must be eligible for immediate membership. If you are not sure you are eligible for military membership, please contact a National Guard recruiter at 1-800-864-6264 prior to applying for this position. Selected candidate will be required to be in a compatible military assignment prior to effective date of placement. Selected candidate must be AFSC qualified within 12 months from date of appointment. Maximum Military Grade: TSgt (E-6) Minimum Military Grade: SrA (E-4) Enlisted - AFSC 4E0X1 Supervisor must verify that selected individual occupies a compatible military position. Technicians will not be militarily senior to their full-time supervisor or wage leader (grade inversion). GENERAL EXPERIENCE: Must possess a validated understanding of the basic principles and concepts of the occupational series and grade; and experiences gained through military technical training schools for AFSC 4E0X1, Public Health. GS-08 SPECIALIZED EXPERIENCE: Must possess 24 months of specialized experience that demonstrates your ability to perform public health program work and managing public health activities which includes detecting, identifying and evaluating potential health hazards; achieve and maintain Force Health Protection through planning, evaluating, and management principles related to epidemiological, operational, and occupational and public health programs such as Community Health Management programs and Force Health Management programs. The specialized experience must also indicate your ability to work Community Health Management programs that encompasses communicable disease control and prevention, food safety and defense, medical entomology, facility sanitation, and public health contingency response, and Force Health Management programs that encompasses medical deployment clearance processing, Preventive Health Assessment (PHA) and Individual Medical Readiness in Aeromedical Services Information Management Systems (ASIMS), and administrative oversight of occupational health examinations (including performing audiograms); skill in executing Occupational Health and Safety Administration (OSHA), Air Force Occupational Safety and Health (AFOSH) principles, methods, and guidelines to evaluate the presence of reproductive and fetal risk factors; and skill in conducting Bioenvironmental Engineering (BEE) Industrial Hygiene Surveys. Must currently possess or have held AFSC 4E0X1.
Education
A High School Diploma with completed courses in biology, chemistry, and general science is required. College course work in health care administration, general science, biology, psychology, and chemistry is preferred. The successful completion of a full four-year course of study leading to a bachelor's degree, with major study or at least 24 semester hours in subjects directly related to the position is desired. Must have successfully completed the Air Force Public Health Apprentice course.
Must have successfully completed the Operational Entomology in-residence course.
Must have successfully completed the Center for Disease Control and Prevention Epidemiology course.
Must have a completed Hearing Conservation certification.
Additional Information
If you are a male applicant who was born after 12/31/1959 and are required to register under the Military Selective Service Act, the Defense Authorization Act of 1986 requires that you be registered or you are not eligible for appointment in this agency (https://www.sss.gov/RegVer/wfRegistration.aspx). If you are unable to apply online or need to fax a document you do not have in electronic form, view the following link for information regarding an Alternate Application.