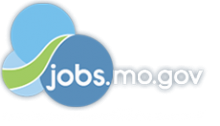 Job Information
Sirius Computer Solutions

Adobe Multi-Solution Architect

in

Jefferson City

,

Missouri
Position Summary:
The Adobe Multi-Solution Architect (MSA) is responsible for helping architect and deliver successful solutions that drive revenue using Adobe's Experience Cloud solutions. The role will support the direct sales organization leading sales discussions with clients, as well as carrying the vision from the sales process into the post sales process so there is a smooth transition. The MSA will have both sales responsibility and some billable oversight of projects as they transition to the execution team. This is a senior technical position and requires a proven technical background, credibility in front of C level audiences, and previous experience with Adobe Marketing technologies.
Primary Duties & Responsibilities
The Adobe Multi-Solution Architect performs the following set of tasks:
Solution Visioning:
• Quickly learns and understands clients' business and KPIs
• Quickly learns and understands clients' existing martech stack
• Designs client marketing platform to minimize disruption and maximize longevity
• Identifies solution requirements and collaborates with customers/prospects to develop a detailed marketing strategy and architectural vision that demonstrates Adobe's ability to integrate into the customer's existing environment
• Makes recommendations on solution strategies, platforms and applications required to successfully deliver an AEC solution
• Works with the marketing team to create strategy and plan the execution of the solutions
Technical Objection Handling:
• Identifies key solution technical objections
• Develops a strategy to resolve each technical objection and executes the strategy to remove technical impediments to closing Adobe projects
Competitive Threat Handling:
• Identifies potential competitors and develops a strategy to position the Adobe solution over these same competitors in order to close sales while maintaining customer satisfaction and maximizing customer return on investment
Product Positioning:
• Work with the sales team to identify, prepare and deliver product messaging to demonstrate the Digital Marketing Suite's value proposition. Delivers the product positioning message using a variety of tools and techniques to include:
o White Board Presentations
o Slide Presentations
o Webinars
o Partner Reference Papers and Presentations
o Responses to RFI/RFQ Inquiries
o Proof of Concept Projects
• Security is every employee's responsibility. If you are aware of a security related vulnerability or non-compliance with the Information Security Policy or Employee Handbook you must report it to the Corporate Security Team, Human Resources, or a member of Senior Management.
• Participate at hire and annually in the Information Security Awareness training as well as other required training identified by the Human Resources department. HIPAA or other regulatory training may be required based on your role or assignment.
Basic Qualifications -
• Bachelor's degree in Information Technology, Marketing, or a related field
• At least seven (7) years software development experience, to include five (5) years hands-on experience with J2EE based enterprise software development
• Experience with Adobe Experience Manager (AEM implementations)
Other Position Requirements
• AEM implementation experience (3 or more full cycle implementations, with at least 2 as the implementation leader)
• Experience leading an AEM on-prem installation
• Analytics Standard implementation experience
• Experience leveraging Analytics to create audiences for use in other Adobe toolsets
• Campaign implementation experience (1 or more, including integration to Analytics and Core Services OR Audience Manager)
• Experience and/or knowledge in Open Source technologies
• Previous experience with either Adobe Analytics platforms, digital marketing
• Demonstrated presentation skills
• Proven Solution selling skills and demonstrated success developing and maintaining client relationships
• Conversant in enterprise product, solution and technology strategies, with demonstrated ability to convert knowledge and skills to the Adobe platform
• Ability to communicate effectively across teams via verbal, written and interpersonal skills.
• Demonstrated ability to work independently
Preferred Qualifications:
• Experience with Target integrated with Core Services
• Experience with Media Optimizer with Analytics
• Analytics Premium Complete (Data Workbench) project implementation experience
Essential Functions
The position exists to provide technical consulting solutions to customers and as such requires the ability to travel to and from customer sites and interact with customers on an ongoing and regular basis.
The above primary duties, responsibilities, and position requirements are not all inclusive.
Sirius is an equal opportunity employer that values diversity. As a government contractor, Sirius takes affirmative action to employ and advance in employment qualified women, minorities, individuals with disabilities, and protected veterans; maintains a drug-free workplace; and participates in E-Verify.
Individuals who receive job offers will be required to complete pre-employment screening that includes a background check verifying name, residences, education, work experience, and criminal convictions consistent with the Fair Credit Reporting Act; and a drug test for controlled substances consistent with the Drug-Free Workplace Act and the Americans with Disabilities Act.
Sirius will not sponsor work eligibility for this position