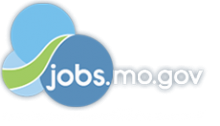 Job Information
Scholastic

Area Planning Manager

in

Jefferson City

,

Missouri
Area Planning Manager
Jefferson City, Missouri, United States (https://scholastic.referrals.selectminds.com/jobs/6703/other-jobs-matching/location-only)
New
Distribution
Jun 07, 2021Post Date
H8800013Requisition #
DEPARTMENT RESPONSIBILITIES:
Manage daily the people and processes of the planning team.

Control flow of work for operations through prioritization and planning of orders.

Balance customer requirements with operations production capacities.

Maintain priorities to ensure Delivery dates and special requests in adherence to previously agreed upon service level expectations.

Ensure value added process (VAP) orders are planned and processed correctly.

Develop, sequence and adjust planning strategy to meet end of quarter/end of year fulfillment goals of business units served

Responsible for daily communication with NSO operations, customer service, order entry, and business units.

Maintain zone profiling to assist Operations in meeting budgeted picking rates.

Maintain system configurations and rule sets for order conversion assignment, pick plan allocation, and inventory replenishment.

Monitor assigned department demand forecast vs. actual interfaced volume.

Report on and monitor various key process indicators.

Other duties as assigned.
DIRECT MANAGER RESPONSIBILITIES:
Provide direct supervision to department personnel, ensuring a safe and clean office area.

Educate direct reports on planning and support processes.

Evaluate and oversee training of system tools (including Microsoft Office tools).

Maintain KRONOS coding, verifying time and monitoring attendance and scheduling vacation time.

Document and maintain all applicable processes and procedures for the department assigned.

Willhandle performance reviews, disciplinary issues, coaching/counseling and other employee relations.
QUALIFICATIONS:
Bachelor's degree or equivalent experience.

Extensive knowledge of all Microsoft Office Applications.( Excel, Word, Access, PowerPoint)

Ability and desire to work in a high pressure, constantly changing environment.

Proven supervisory and leadership skills including organizing and prioritizing work, and motivating staff.

Basic knowledge of relational database query building.

Proven analytical skills with sound decision making.

In-depth knowledge of business rules and systems processes.

Ability to learn and adapt quickly to changing technologies and customer needs

Excellent communication and coaching skills.

Strong organizational skills and ability to handle multiple responsibilities and priorities

Experience in process analysis and development.
Scholastic is an Equal Opportunity/Affirmative Action employer. All qualified applicants will receive consideration for employment without regard to race, color, religion, sex, national origin, disability, or protected Veteran status.
Equal Employment Opportunity
Scholastic is an Equal Opportunity Employer.Our policy is clear: there shall be no discrimination on the basis of race, religion, color, sex, pregnancy, national origin, marital status, sexual orientation, gender identity or expression, age, non-disqualifying physical or mental disability, or status as a disabled veteran or Vietnam veteran.
Those factors shall not influence the determination of qualifications for a job or other opportunity within the company. Further, all personnel actions (such as compensation, tuition aid, benefits, transfers, promotions, and dismissals, company-sponsored training, social and recreational programs) shall be administered without discrimination.
To view the full EOE policy, clickhere. (https://www.scholastic.com/content/dam/scholastic/corp-home/eeo-is-the-law-poster-english.pdf)
To view the Scholastic Inc. EEO Policy statement, click here .
To view the Pay Transparency provision, clickhere (https://www.scholastic.com/content/dam/scholastic/corp-home/pay-transparency.pdf) .​