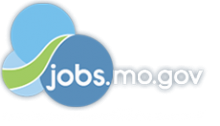 Job Information
Verint Systems, Inc.

Engineer, Conversational

in

Jefferson City

,

Missouri
Engineer, Conversational
Location US-Remote (United States)
Job ID 15982
At Verint, we believe customer engagement is the core of every global brand. Our mission is to help organizations discover opportunities previously only scarcely imagined by connecting work, data, and experiences enterprise wide. We hire innovators with the passion, creativity, and drive to answer constantly shifting market challenges and deliver impactful results for our customers. Our commitment to attracting and retaining a talented, diverse, and engaged team creates a collaborative environment that openly celebrates all cultures and affords personal and professional growth opportunities. Learn more at www.verint.com
Overview of Job Function
Verint is looking for a smart conversational engineer to join and help build conversational understanding for our growing list of clients. The ideal candidate will be very interested in building natural language understanding and will be directly using proprietary natural language processing (NLP) tools to design intelligent virtual assistants that are smart and user friendly. They should be comfortable learning new software and processes and working within a team of talented engineers with tight deadlines. We value people who are able to work collaboratively in a distributed team and who are excited about the potential of conversational solutions.
Great conversation engineers come from different backgrounds. We're a team of engineers that embodies this. So we're not requiring you to be a CS major or linguist. What we are looking for is someone with a love for learning and a strong grasp of the English language including grammars and parts of speech; someone who cares about delivering a quality product and can work diligently while creatively tackling problems in the most well considered and efficient manner possible.
The Conversational Engineer designs and configures complex natural language models (NLM) for global companies looking to deploy conversational AI. The role builds natural language understanding and directly uses proprietary Natural Language Processing (NLP) tools to design intelligent virtual assistants that are smart and user friendly. The NLM solutions solve business goals while meeting end-user needs through efficient and engaging experiences that serve a multitude of growing use cases. The engineer works closely with data analysts, developers, project managers, and testers to identify and implement solutions to support business requirements and excellent user experience. The engineer adheres to NLM best practices and guidelines to deliver a consistent quality product, as well as focusing on personal development through training courses and subject matter mentorship.
Principal Duties and Essential Responsibilities
• Architect and implement all elements of conversations including intents, patterns, actors, actions and objects.
• Perform conversation engineering, testing, and training for continuous learning and improvement.
• Troubleshoot and debug complex issues and design creative solutions.
• Work closely with analyst, development and QA teams to define, create and test conversations within the agile implementation process.
• Balance business requirements with technical feasibility and set expectations on new projects. Recommend changes in development, maintenance and system standards.
• Shape the conversation design process and documentation methods to support the testing and development of conversational functionality.
Minimum Requirements
• Bachelor's degree in Computer Science, Engineering, Linguistics, related field or equivalent work experience
• Minimum of 3-5 years' experience with Natural Language Processing, Conversational Engineering
• Experience in one of the following languages: Python, Java, JavaScript, C#, etc.
• Strong grasp on the English language, particularly with patterns of speech and sentence structures
• Excellent communication skills with an awareness of and ability to optimize natural language understanding
• Experience using other NLU/NLP systems such as Siri, Alexa, Google Home, IBM Watson Conversation, api.ai, or Microsoft LUIS
• Customer-first mentality with a collaborative design approach
• Ability to routinely learn and apply new complex systems and processes
• A consumer of new technology and a keen interest to explore emerging trends
• Successful completion of a background screening process including, but not limited to, employment verifications, criminal search, OFAC, SS Verification, as well as credit and drug screening, where applicable and in accordance with federal and local regulations
Preferred Requirements
• Linguistics background
• Experience in an agile environment and is familiar with Agile product delivery methods
• Experience deploying production level code
As an equal opportunity employer, Verint Systems Inc. prides itself in providing employees with a work environment in which all individuals are treated with respect and dignity. This means we are committed to providing equal opportunity to all qualified employees and applicants for employment without regard to one's race, color, religion, national origin, age, gender, disability, alienage or citizenship status, marital status, creed, genetic predisposition or carrier status, sexual orientation, Veteran status or any other classification protected by applicable federal, state or local laws. This policy applies to all terms and conditions of employment including but not limited to hiring, placement, promotion, compensation, training, leave of absence or termination.