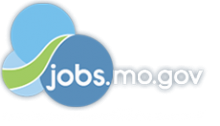 Job Information
Facebook

Integration Engineer

in

Jefferson City

,

Missouri
Intro:
Facebook's mission is to give people the power to build community and bring the world closer together. Through our family of apps and services, we're building a different kind of company that connects billions of people around the world, gives them ways to share what matters most to them, and helps bring people closer together. Whether we're creating new products or helping a small business expand its reach, people at Facebook are builders at heart. Our global teams are constantly iterating, solving problems, and working together to empower people around the world to build community and connect in meaningful ways. Together, we can help people build stronger communities - we're just getting started.
Summary:
As an Integration Engineer at FRL, you will partner with internal design teams from early conceptualization and development of high fidelity prototypes to deliver high volume consumer products. As an integral member of the core development team that bridges the space between one-off Product Engineering prototypes and manufacturing partners, your responsibilities will help shape the future success of our products. Your role will collaborate cross-functionally within the engineering community such as ME, EE, OE, MFG, RE and test disciplines. This position will have the opportunity to influence product design decisions, own a substantial aspect of our scaled manufacturing builds, and develop processes with line-of-sight to mass production. The ideal candidate has demonstrated ability to collaborate with internal design teams and external production partners. More so, we are seeking experienced engineers that have demonstrated success navigating through the development and execution of end-to-end manufacturing processes in support of new opto-mechanical products. The candidate will also have a strong ability to communicate to all levels of an organization – from management and higher-level strategy planning to the technicians and leads on a manufacturing floor.
Required Skills:
Work with the hardware engineering team to understand product design intent and be the driver of manufacturing systems and process integration into a small-scale manufacturing line, with line of sight to high volume production quantities.

Function as an expert in Design for Excellence (DFx) methods and will advise mechanical, electrical, and optical design engineers in implementing design for assembly and manufacturability into their designs.

Guide the integration of product elements to achieve optimized designs. As an expert in these areas, you will work with external partners to improve designs, define processes, and develop equipment to manufacture and verify industry leading products.

Lead design review activities including: DFx reviews, Failure Modes and Effect Analyses (FMEA) for Design and Processes, and Process Feasibility Reviews.

Manage internal and external partner teams in the execution of process design, experimentation, and bring-up.

Manage external design contractors and manufacturing technology partners in the design, creation, and qualification of assembly and characterization equipment and advanced manufacturing processes.

Leads and informs on problem solving, root cause analysis, and other continuous improvement initiatives, first by setting the example and establishing process, and then by ownership over the area.

Evaluate prospective vendors (CM, Supply Chain) for process and quality capability based on project needs.

Partner with engineering teams to define product manufacturing strategy plans based on product requirements.

Willingness to travel domestically and internationally.
Minimum Qualifications:
Bachelor of Science in Mechanical Engineering, M.S. in related engineering discipline or equivalent experience

7+ years industry experience directly contributing to product development or high-volume manufacturing process engineering involving consumer electronics, electro-mechanical systems manufacturing, and integration within a concurrent environment

Experience with communication skills, problem-solving, presenting data

Experience with electro-mechanical design and related manufacturing process including complex small-scale mechanical assemblies, design for assembly/manufacturing, interconnect design, FPCA/PCBA design, EE and ME component and material selection, design for EMI/RF, adhesive bonding, and system integration

Experience with mass production in domestic and overseas manufacturing on consumer products

Experience in DFx and for mechanical and electrical systems

Experience in consumer product in electro-mechanical and opto-mechanical interactions (materials, enclosures, displays, thermal solutions, cables/FPCs, connectors)

Experience with fabrication and assembly processes including joining methods, sealing methods, mechanical assembly methods, and assembly testing

Experience with managing external vendors to deliver on schedule

Experience with Geometric Dimensioning and Tolerancing (GD&T) and 2D/3D tolerance analyses
Preferred Qualifications:
Experience with design for six sigma, inclusive of structure problem solving approach, design experimentation and optimization (DOE), root cause and defect/failure analysis, FMEA, FEA, reliability testing, statistical data analysis, manufacturing process knowledge (MSA/GRR)

Experience with fixture & equipment development, injection molding, adhesives, composites,and complex mechanisms

Experience with statistical analysis, including usage of tools such as JMP and Minitab

Experience with 3D design tools and other CAD suites

Experience with mechanical tolerance analysis and tools such as CETOL and VSA

Experience with high speed automation, mechanized assembly, and testing for high volume products

MS Mechanical Engineering or equivalent experience
Industry: Internet
Equal Opportunity: Facebook is proud to be an Equal Opportunity and Affirmative Action employer. We do not discriminate based upon race, religion, color, national origin, sex (including pregnancy, childbirth, or related medical conditions), sexual orientation, gender, gender identity, gender expression, transgender status, sexual stereotypes, age, status as a protected veteran, status as an individual with a disability, or other applicable legally protected characteristics. We also consider qualified applicants with criminal histories, consistent with applicable federal, state and local law. Facebook is committed to providing reasonable accommodations for candidates with disabilities in our recruiting process. If you need any assistance or accommodations due to a disability, please let us know at accommodations-ext@fb.com.