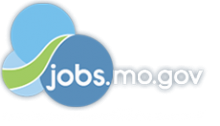 Job Information
J&J Family of Companies

Manager, QA Clinical Therapeutic Area Program Lead- BRQC QA

in

Jefferson City

,

Missouri
Janssen Research and Development, L.L.C., a member of Johnson and Johnson's Family of Companies, is recruiting for a Manager, QA Clinical Therapeutic Area Program Lead, BioResearch Quality & Compliance Quality Assurance (BRQC QA). This position will ideally be based at one of the NJ or PA BRQC locations such as Raritan, NJ; Titusville, NJ; Spring House, PA. May consider other locations or remote work from: US, Canada or Europe.
At the Janssen Pharmaceutical Companies of Johnson & Johnson, what matters most is helping people live full and healthy lives. We focus on treating, curing and preventing some of the most devastating and complex diseases of our time. And we pursue the most promising science, wherever it might be found.
Janssen Research & Development, LLC discovers and develops innovative medical solutions to address important unmet medical needs in oncology, immunology, neuroscience, infectious diseases and vaccines, and cardiovascular and metabolic diseases. Please visit http://www.janssen.com for more information.
The Manager, QA Clinical Therapeutic Area Program Lead, BRQC QA is a key, strategic role that supports & drives compliance in the clinical/GCP area. This Program Lead develops tactical and operational audit plans to implement & deliver domain-specific audit strategies for applicable therapeutic program level(s) activities such as Clinical site audits, Program audits, and support the execution of Clinical/IT System, Clinical Supplier and Local Operating Company audits.
Key Responsibilities:
• Develops tactical and operational audit plans to implement and deliver domain-specific audit strategies for applicable therapeutic programs.
• Ensure that the programs are in compliance with company standards, Health Authority guidelines and regulations.
• With the Functional Management & the Auditors, oversees the end-to-end audit processes including audit scoping, preparation, execution, follow-up and Corrective and Preventive Action (CAPA) to ensure delivery and execution of the audit schedule.
• Support continuous improvement in Audit methodologies
• Champion the risk-based auditing strategies (audit schedule and scop) & provides expert input to overall risk management strategies.
Qualifications
• A Bachelor of Science (BS) degree in a life science, natural science or computer science is required. An advanced degree (MD, PhD, MS or PharmD) would be desirable.
• Minimum 8 years experience in an applicable compliance field and/or experience in a related R&D area (i.e., clinical operations, data analytics) required.
• Advanced data analytics skills highly preferred.
• Computer literacy & analytics with expertise using standard applications/systems & data analytics tools required.
• Creative thinking relative to new and emerging technologies and analytics, and ability to see opportunities to be applied within QA audit processes required.
• Through knowledge and experience in clinical operations required
• GCP auditing experience preferred.
• Experience with clinical site audits, program audits & Clinical/IT System Audits, Clinical Supplier Audits preferred.
• Thorough knowledge of the drug development process, GXP functional compliance regulations (national and international), sound research and development practices, scientific terminology, company quality assurance procedures and policies, and quality evaluation techniques are required.
• Demonstrated excellent communication, organization, influencing and negotiation skills required.
• Position requires 25% travel.
Johnson & Johnson is an Affirmative Action and Equal Opportunity Employer. All qualified applicants will receive consideration for employment without regard to race, color, religion, sex, sexual orientation, gender identity, age, national origin, or protected veteran status and will not be discriminated against on the basis of disability.
Primary Location
United States-New Jersey-Titusville-
Other Locations
Europe/Middle East/Africa, North America-Canada, North America-United States, North America-United States-New Jersey-Raritan, North America-United States-Pennsylvania-Spring House
Organization
Janssen Research & Development, LLC. (6084)
Job Function
Quality Assurance
Requisition ID
00001EVI