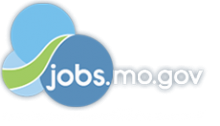 Job Information
Eyemart Express

Now Hiring - Optical Lab Manager - Full-Time - Jefferson City #250

in

Jefferson City

,

Missouri
Now Hiring - Optical Lab Manager - Full-Time - Jefferson City #250
Job ID: 1124183 Date Posted: 09/26/2019
Jefferson City, MO
Apply Now
Back to Job Listings
Job Description
Optical Lab Manager
Are you looking for a career that will bring you "home?" A career with a company that has one of the absolute best store leadership teams on the planet?! Well, you just found it!
One of the nation's TOP optical companies is seeking a seasoned optical lab leader with at least 1 year of retail OPTICAL LAB management experience to help us drive our strong growth and amazing service to the pinnacle of the industry. For nearly 30 years, Eyemart Express has been setting the pace and the standard when it comes to delivering an awesome customer experience along with great prices and the fastest service anywhere! We have full-service labs in every one of our stores! And we're growing every year with new stores opening throughout the country. Your career growth potential is endless!
So, if you're looking to join a company that leads the industry in service, quality & speed, and that is rapidly expanding to well over 200 stores, then Eyemart is the place for you! If you have the optical/technical skills, the drive, and the leadership experience of exceeding goals, then we want to talk to you. Take a look at some of the things the role consists of, and send us your resume today!
Job Description:
Under the direction of the store's General Manager and the District Lab Manager, the Lab Manager will be responsible for ensuring that all customers who enter the store receive their glasses in a timely manner. This is a leadership role, responsible for the enforcement of all Eyemart policies and procedures.
Duties and Responsibilities:
Maintain the lab area and equipment in a safe and organized manner

Manage the lab team to meet all production goals and objectives

Perform daily, weekly and monthly lab equipment maintenance as scheduled and in accordance with lab/equipment manual specifications

Identify and solve problems, and facilitate problem solving among the team

Prioritize work load to meet changing priorities and deadlines

Correctly and completely fill out all assigned reporting forms in a timely manner

Correctly read and interpret prescription specifications and input into computer properly to ensure lenses are cut properly

Ability to work independently as well as in tandem with peers to produce quality work while adhering to job flow schedule and maintaining several different work stations

Maintain acceptable levels of workmanship and quality (pass the majority of final inspections) of all finished jobs coming out of the lab

Consistently adhere to hourly deadlines for finishing jobs

Must possess time management skills

Excellent written and verbal communication skills

Active listening skills
Education and Experience Requirements:
Experience working in the optical industry is required

Experience managing people is preferred

Experience working in a lab environment and with optical lab machinery

High School Diploma or GED
Skills and Abilities:
Ability to stand for prolonged periods of time (up to 8 hours per day per scheduled shift)

Ability to occasionally stoop, bend, kneel, crouch, reach, and twist

Ability to lift, carry, push, and/or pull up to approximately 45 lbs., and on rare occasion, aid in moving heavy lab equipment

Must possess excellent hand-eye coordination and fine motor skills

Must possess excellent finger and manual dexterity, control precision, steady hands/arms

Ability to identify and work with basic optical laboratory equipment, tools, supplies, and materials
Working Environment:
Work is performed primarily in an optical laboratory setting

Environment often fast-paced and deadline oriented

Confined space with one or more employees at any given time

May work alone in lab as necessary or with partner

Exposure to dusts, fumes, glass and/or plastic lens particulates, standard chemicals found in optical lab (some of which may be caustic), metal alloy (solid and melted), moderately high levels of noise, fluorescent lighting, cleaning agents and electrical energy

Will be working primarily with small manual tools (screwdriver, pliers, etc.), lenses and automated laboratory equipment