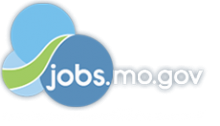 Job Information
Ameresco

Plant Specialist - Plant Operations

in

Jefferson City

,

Missouri
Fueled by a dedicated workforce, Ameresco is an innovative technology company specializing in energy solutions. Customers benefit from our ability to design, develop, finance and construct solutions to increase energy efficiency, optimize operations, leverage renewable energy assets, and plan for a resilient future. Our unique position enables us to deliver objective solutions for measurable cost savings and sustainable roadmaps for energy generation. Drawing from decades of experience, Ameresco develops tailored energy projects for the commercial, industrial, government, education, healthcare and public housing sectors.
We are currently seeking a Plant Specialist to join our Renewable Plant Operations Team in Jefferson City, MO.
Responsibilities
Responsible for assistance with daily operations, maintenance, and repair of steam heat recovery units, drainage distribution systems, and related power plant support equipment, including daily logs, preventive maintenance tasks, and reporting requirements;
Provide assistance with equipment inspection, maintenance tasks, troubleshooting and diagnoses of landfill gas to energy plant equipment and system;
Coordinate, schedule and participate with subcontractors, equipment service work, inspections and maintenance activities as required;
Compliance with plant specifications to ensure timely service and reliable product delivery;
Ensure compliance with company, industry, trade, regulatory and jurisdictional hazardous material and safety standards, practices, codes; and
Perform other duties as required.
Qualifications
MINIMUM QUALIFICATIONS:
Minimum 2 years equipment operations experience using mechanical, electrical, instrument or control system skills.GED or High School Diploma
Valid Drivers' License in good standing, issued by resident state required.
ADDITIONAL PREFERRED QUALIFICATIONS:
Experience performing mechanical maintenance on blowers, compressors, and equipment.
Experience with Jenbacher, Caterpillar, or Waukesha natural gas engines desirable.Must be able to successfully complete position training and testing requirements.Knowledge of PLC, electrical power equipment, and gas plant operations experience desirable.Basic computer skills including e-mail and data entry using Microsoft Outlook, Word, & Excel.Ability to lift up to 75 lbs & transport equipment & tools in excess of 300 lbs.Strong verbal, written, computer communication and organization skills.May be required to pass DOT substance testing and/or security clearance investigation.May require travel and flexibility for 'on call' support or varied schedule needs.
AMERESCO challenges the brightest, most talented and creative individuals in the industry by providing an environment that embraces initiative, diversity, and achievement along with comprehensive rewards, including people-oriented insurance, investment, and incentive plans.
Equal Opportunity/Affirmative Action Employer/Women/Minorities/Veteran/Disability.
Energy careers at Ameresco bring employees to the forefront of new energy technology with the backing of an experienced team of energy efficiency and renewable energy engineers and professionals. Ameresco is a recognized leader throughout North America and United Kingdom, delivering comprehensive renewable energy and energy efficiency services to public and private enterprises.
"Its inspiring to work on projects that are shaping the future of energy use and to be part of a team that has tremendous experience in renewable energy systems."