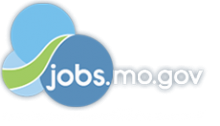 Job Information
Black & Veatch

Power Systems Studies Engineer

in

Jefferson City

,

Missouri
Power Systems Studies Engineer
We believe real value is powered by the unique skills and experiences of our professionals. The interchange of ideas from a diverse group of people gives our teams an expanded perspective and the ability to find better solutions for our clients.
Company : Black & Veatch Corporation
Req Id : 19107
Job Title : Power Systems Studies Engineer
Location : USVRTL
Business Unit Sector : COR-POWER-TRANSMISSION
Opportunity Type : Staff
Relocation eligible : Yes
Full time/Part time : Full-Time
Project Only Hire : No
Visa Sponsorship Available: Yes
Job Summary
Ability to function as a technical specialist and lead in the execution of power systems studies projects. Ability to manage and assign power system studies tasks to a team of qualified professionals to meet project requirements. Expereince working directly with clients with minimal supervision to complete defined project scope.
Key Responsibilities
Experience in preparing a variety of complex electrical engineering deliverables, including:
Management of budget, schedule and quality to ensure successful completion of power system studies projects.

Perform complex research and develops recommendations for equipment and/or materials selection.

Perform power systems analysis including transmission planning and feasibility studies to analyze the impact of proposed generation expansion on the transmission system.

Perform steady state load flow analysis for system intact and contingency conditions. Analyze any limiting constraints such as thermal overloads and arrive at recommendations for the transmission upgrades based on various build-out configurations and cost estimates.

Prepare generation Interconnection Request Forms (IRF) to be submitted to ISOs/RTOs such as MISO, CAISO.

Develop PSS®E dynamic models based on the machine models for thermal, combined cycle plants and wind farms.

Develop detailed transmission system models in Electromagnetic Transients Program (EMTP) software suite.

Perform electromagnetic transient analysis such as Transient Recovery Voltage (TRV) analysis, switching surge transient analysis and lightning protection studies for electric substation insulation coordination.

Perform EMTP Transient Overvoltage (TOV) studies relating to OSHA regulations.

Perform Root Cause Analysis (RCAs) for equipment failure such as instrument transformer failures, line reactor failures.

Perform EMTP temporary overvoltage analysis during system disturbances.

Perform system impact dynamic study to assess the impact of time varying loads on power quality.

Perform Distributed Generation, Hosting Capacity analysis and Volt-VAR optimization using software such as CYME, Synergi, Milsoft and OpenDSS.

Perform system short circuit (fault) analysis for protection system design and coordination.

Perform quality checks on power system studies models.

Work with power systems simulation software such as PSS®E, PSS®MUST and Power World Simulator for system planning, ASPEN OneLiner™ for fault analysis and system protection coordination, PSCAD™ and ATP for electromagnetic transient studies and MATLAB®.

Write proposals and provide client presentations.

20% travel is required
Management Responsibilities
Preferred Qualifications
Bachelor's degree or higher in Electrical Engineering plus five to ten years of related experience in the Power System Studies including transmission system planning and analysis for voltages of greater than 69 kV, and distributed generation analysis in the electrical power transmission industry. Must have good written and verbal communications skills in English. Must be a licensed Professional Engineer in the United States. Experience must include at least three of the four following items:
Transmission planning studies including: Load flow studies, short circuit (fault) analysis, generation interconnection impact and feasibility studies based on NERC criteria, system transient and dynamic stability studies and reactive power compensation analysis using PSS®E, PSS®MUST and PSLF.

Electromagnetic transient analysis including: Detailed transmission system modeling and simulation in PSCAD™ and ATP software suites for insulation coordination studies, transient overvoltage studies, power quality analysis and root cause analysis for equipment failure.

Power system protection analysis including physical assessment and relaying coordination studies using ASPEN OneLiner ™.

Distributed generation analysis using CYME, Synergi, Milsoft or OpenDSS with the ability to work with python scripting.
Minimum Qualifications
Requires a bachelor's degree in engineering from either a recognized accredited program in their home country or the country in which the professional is practicing. Minimum of 8 years related work experience. All applicants must be able to complete pre-employment onboarding requirements (if selected) which may include any/all of the following: criminal/civil background check, drug screen, and motor vehicle records search, in compliance with any applicable laws and regulations.
Certifications
Most positions - depending on the nature of work performed as defined by the division - will typically require incumbents to have professional registration or licensure in their designated home office country, or be in active pursuit* of such registration
Work Environment/Physical Demands
Competencies
Collaborates
Communicates effectively
Courage
Directs work
Instills trust
Interpersonal savvy
Organizational savvy
Customer focus
Decision quality
Salary Plan
ENG: Engineering
Job Grade
131
Black & Veatch endeavors to makeaccessible to any and all users. If you would like to contact us regarding the accessibility of our website or need assistance completing the application process because of a disability, please contact the Employee Relations Department at (913) 458-2147. This contact information is fordisability accommodation requests only; you may not use this contact information to inquire about the status of applications. General inquiries about the status of applications will not be returned.
Black & Veatch is committed to being an employer of choice by creating a valuable work experience that keeps our people engaged, productive, safe and healthy.
Our comprehensive benefits portfolio is a key component of this commitment and offers an array of health care benefits including but not limited to medical, dental and vision insurances along with disability and a robust wellness program.
To support a healthy work-life balance, we offer flexible work schedules, paid vacation and holiday time, sick time, and dependent sick time.
A variety of additional benefits are available to our professionals, including a company-matched 401k plan, adoption reimbursement, tuition reimbursement, vendor discounts, an employment referral program, AD&D insurance, pre-taxed accounts, voluntary legal plan and the B&V Credit Union.
We are proud to be a 100 percent ESOP-owned company. As employee-owners, our professionals are empowered to drive not only their personal growth, but the company's long-term achievements - and they share in the financial rewards of the success through stock ownership.
By valuing diverse voices and perspectives, we cultivate an authentically inclusive environment for professionals and are able to provide innovative and effective solutions for clients.
Black & Veatch Holding Company, its subsidiaries and its affiliated companies, complies with all Equal Employment Opportunity (EEO) affirmative action laws and regulations. Black & Veatch does not discriminate on the basis of age, race, religion, color, sex, national origin, marital status, genetic information, sexual orientation, gender Identity and expression, disability, veteran status, pregnancy status or other status protected by law.
For our EEO Policy Statement, please click. If you'd like more information on your EEO rights under the law, please clickand.
Notice to External Search Firms: Black & Veatch partners with BountyJobs for contingency search business through outside firms. Resumes received outside the BountyJobs system will be considered unsolicited and Black & Veatch will not be obligated to pay a placement fee. If interested in learning more, please visitand register with our referral code: bv123. Once registered, Black & Veatch will have access to your contact information should we choose to engage your agency for future hiring needs.
Job Segment: Engineer, Electrical, Systems Engineer, Thermal Engineering, Electrical Engineering, Engineering