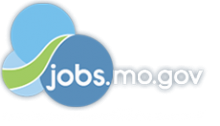 Job Information
Verint Systems, Inc.

Pre Sales Solution Consultant

in

Jefferson City

,

Missouri
Pre Sales Solution Consultant
Location US-Remote (United States)
Job ID 15892
Overview of Job Function:
The purpose of the Pre Sales Solution Consultant role within the Verint Intelligent Self Service Business Unit is to improve the outcome of the opportunities in which pre-sales resources are required to represent Verint automated Self-Service solutions. The Solution Consultant is a Subject Matter Expert in the VISS solutions including automated Interactive Voice Response systems, Intelligent Virtual Assistants, as well as all Verint Solutions that focus on providing assistance to end-users without human intervention. The SC reports directly to the Sr. Director of Solution Architecture of the Verint VISS Business Unit and is aligned to the VISS Sales Team to develop and execute on Verint's sales methodology.
The SC will deliver customer discovery sessions, demonstrations, technological reviews and solution presentations to move opportunities towards closure and support the sales team in meeting VISS revenue targets by linking Verint's solutions with the prospects business drivers.
Principal Duties and Essential Responsibilities:
• Collaborate with VISS Sales Executives to recommend Self Service technologies including IVR, IVA, Communities and Knowledge systems to meet the customer's business requirements
• Support Sales Executives in client meetings to understand client needs and to derive innovative solutions that enable a sale to close successfully
• Contribute to customer proposals with documentation of the technical requirements Verint will provide to deliver the required solution
• Coordinate cost assessment activities using established tools as well as drawing input from VISS technical implementation teams to enable pricing proposals that meet Verint business objectives
• Create client technical champions that will actively influence business decision makers
• Prepare technical presentations to support the VISS sales team, including requirements gathering and business case analyses
• Assist in the evaluation and response to qualified RFPs
• A professional services groups in support of opportunity development
• Up to 25% travel to client sites and conferences/expos/meetings
• Perform other duties as assigned
Minimum Requirements:
• 5+ years' professional sales engineering or technical sales consultant experience in high-tech or service related industry with a proven track record of consistently exceeding corporate objectives and quotas
• Seven years overall experience in the telecommunications, information technology, and/or systems integration industries
• Demonstrated experience in IVR, IVA, Speech Recognition, NLU/NLM, AI and Call-Center
• Bachelor's degree in technology or the equivalent experience is required
• Capable of developing creative solution presentations that are memorable and specific to the opportunity
• Ability to demonstrate software to executive audiences
• Ability to interpret critical business challenges and translate to optimal business process recommendations
• Ability to grasp and describe technology concepts using terminology that an operations person or executive can understand
• Able to articulate proposals and return on investment to operations management buyers
• Ability to understand value and applicability of new solution capabilities and\or industry trends that can be positioned to improve Verint value proposition
• Ability to manage multiple simultaneous sales opportunities
• Successful completion of a background screening process including, but not limited to, employment verifications, credit, criminal search, OFAC, and SS verification.
Preferred Requirements:
• Additional related certifications a plus
As an equal opportunity employer, Verint Systems Inc. prides itself in providing employees with a work environment in which all individuals are treated with respect and dignity. This means we are committed to providing equal opportunity to all qualified employees and applicants for employment without regard to one's race, color, religion, national origin, age, gender, disability, alienage or citizenship status, marital status, creed, genetic predisposition or carrier status, sexual orientation, Veteran status or any other classification protected by applicable federal, state or local laws. This policy applies to all terms and conditions of employment including but not limited to hiring, placement, promotion, compensation, training, leave of absence or termination.