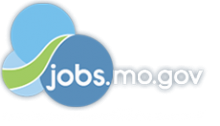 Job Information
Peraton Corporation

Sr. Principal Data Scientist

in

Jefferson City

,

Missouri
Sr. Principal Data Scientist
Requisition ID : 21012787
Location : United States
US Citizenship Required for this Position: : Yes
Relocation Assistance: : No relocation assistance available
Clearance Type: : Polygraph
Shift : 1st Shift
Travel : No
Job Posting Category : Research and Sciences
Description
Peraton drives missions of consequence spanning the globe and extending to the farthest reaches of the galaxy. As the world's leading mission capability integrator and transformative enterprise IT provider, we deliver trusted and highly differentiated national security solutions and technologies that keep people safe and secure. Peraton serves as a valued partner to essential government agencies across the intelligence, space, cyber, defense, civilian, health, and state and local markets. Every day, our 22,000 employees do the can't be done, solving the most daunting challenges facing our customers.
Peraton is looking for a Sr. Principal Data Scientist to work in Chantilly, VA and join our team that includes full lifecycle of software and data design, management, development, test and deployment. As a Sr. Principal Data Scientist you will:
Engage with customers to determine the nature of requirement/analytic problems, evaluate options, and offer Information Technology (IT)-based recommendations/options

Advise customers on IT methods and data needed and/or available to satisfy the requirement

Anticipate and project a wide range of possible outcomes using scenario/alternative analyses, machine learning, and agent based modeling or other advanced analytic techniques

Identify, use, and/or develop a wide range of methodologies and analytic tools to address existing or potential problems and collection strategies

Leverage multiple data management tools to organize relevant information and make decisions
Qualifications
Basic Qualifications
An Active Top Secret/SCI with Polygraph security Clearance

Minimum of 10 years of relevant experience and a Bachelors' degree in Computer Science, Information Systems, System Engineering, Business or related dis cipline. (An additional four years of relevant work experience may substitute for a degree); OR Minimum of 8 years of software engineering experience with a Master's degree in Computer Science, Information Systems, or Engineering

Experience with analytics, statistical modeling, optimization, machine learning, and/or artificial intelligence

Experience working with RDBMS and/or non-relational data stores
Preferred Qualifications
You have experience with Agile Methodology

Experience with Python, R Programming Language, or other programming languages

Experience with cloud services technologies (e.g. AWS, Azure, Google Cloud) to include design implementation, integration, or Cloud Certifications

Experience with visualization tools/technologies (e.g. Power BI, Tableau, MicroStrategy, d3.js)
We are an Equal Opportunity/Affirmative Action Employer. We consider applicants without regard to race, color, religion, age, national origin, ancestry, ethnicity, gender, gender identity, gender expression, sexual orientation, marital status, veteran status, disability, genetic information, citizenship status, or membership in any other group protected by federal, state, or local law.
Req ID: 21012787