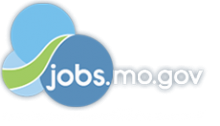 Job Information
Verint Systems, Inc.

Sr. Solution Consultant

in

Jefferson City

,

Missouri
Sr. Solution Consultant
Location US-Remote (United States)
Job ID 15988
At Verint, we believe customer engagement is at the core of global brands. Our mission is to help organizations discover opportunities scarcely imagined by connecting work, data, and experiences enterprise wide. We hire innovators with the passion, creativity, and drive to answer constantly shifting market challenges and deliver impactful results for our customers. Our commitment to attracting and retaining a talented, diverse, and engaged team creates a collaborative environment that openly celebrates all cultures and affords personal and professional growth opportunities. Learn more at www.Verint.com.
Overview of Job Function:
The Sr. Solution Consultant serves as a strategic product and industry expert, effectively describing and demonstrating our solution as well as promoting our vision and approach during the pre-sales processes. This role leverages broad solution knowledge of the requirements and challenges enterprises face with customer experience management, ensuring delivery of the most competitive, value-based solution Verint can offer to meet customer objectives.
The Sr. Solution Consultant produces high level solution design work for complex Experience Management (XM) solution implementations that incorporate both Verint Experience Management products and related professional services. The role delivers customer discovery sessions, demonstrations, technological reviews and solution presentations to move opportunities towards closure and support the sales team in meeting Experience Management revenue targets by linking Verint's solutions with the prospects business drivers.
Principle Duties and Essential Responsibilities:
• Partner with Account Executives and Customer Success Managers to shape the vision of prospects and existing clients and present Verint's thought leadership around Experience Management solutions.
• Recommend program best practices and perform product demonstrations that highlight how Verint's XM solutions help our customers achieve their desired business outcomes.
• Generate detailed business reports and action plans identifying areas of strengths and weaknesses within the customers/prospects operational and business processes clearly identifying where Verint can offer operational excellence and bring clear business advantage.
• As a member of the Experience Management BU Solution Consulting team, contribute to over-achieve on the defined sales and renewal targets.
• Collaborate with Sales Account Executives and Customer Success Managers to assign resources to opportunities, define/execute account, and deal strategy.
• Drive sales best practice cycle and ensures all steps are completed – discovery process, dry runs, attends key deal events, manages post meeting/demo debriefs, etc.
• Leverage your broad solution knowledge to assist with creative solution development, ensuring delivery of the most competitive, value-based solution Verint can offer to meet customer objectives.
• Perform customer discovery by leveraging a repeatable process to identify and document business goals and desired outcomes for their XM programs.
• Achieve trusted advisor status with prospects and customers.
• Create RFP templates and responses that demonstrate the value of Verint.
• Collaborate with a cross functional Verint team to exceed our business goals.
• Represent Verint as thought leaders at industry events.
• Deliver and coach the team to deliver compelling customer demonstrations that showcase the capabilities of the solutions and areas of greatest value and ROI based on specific customer requirements and needs.
Minimum Requirements:
• Bachelor's degree in business, technology or related degree, or equivalent work experience
• Minimum of 7 years' experience in a consulting or presales role with a successful track record in the complex pre-sales process, preferably in enterprise software solution selling
• Proven experience interfacing with senior and middle management to demonstrate the value of XM solutions and advising on how customers achieve their desired outcomes
• Ability to plan and manage at both the strategic and operational level
• Experience building out process and frameworks/toolkits for solution discovery & delivery
• Track record of successfully building teams and mentoring team members with a defined approach to management
• Ability to demonstrate software to executive audiences
• Ability to create a compelling, value-based presentations
• Ability to interpret critical business challenges and translate to optimal business process recommendations – multi-level and organizational opportunities
• Demonstrated history of working with customers and collaborating with extended sales teams to help complete a complex solution sale
• Ability to grasp and describe technology concepts using terminology that an operations person or executive can understand
• Proven success working in matrix management environments
• Analytical experience working with data to solve business problems
• Experience with SaaS and on-premises software licensing and deployment models
• Must have high integrity, a can-do attitude, and be a team player
• This position requires travel 25% – 50% of the time
• The ability to obtain the necessary credit line required to travel
• Successful completion of a background screening process including, but not limited to, employment verifications, criminal search, OFAC, SS Verification, as well as credit and drug screening, where applicable and in accordance with federal and local regulations
Preferred Requirements:
• Experience with leadership or team lead responsibilities with the ability to successfully build teams and mentor team members
• Master's degree in business (MBA)
• Industry knowledge in Financial Services, Telco, Insurance, Healthcare, & Retail
As an equal opportunity employer, Verint Systems Inc. prides itself in providing employees with a work environment in which all individuals are treated with respect and dignity. This means we are committed to providing equal opportunity to all qualified employees and applicants for employment without regard to one's race, color, religion, national origin, age, gender, disability, alienage or citizenship status, marital status, creed, genetic predisposition or carrier status, sexual orientation, Veteran status or any other classification protected by applicable federal, state or local laws. This policy applies to all terms and conditions of employment including but not limited to hiring, placement, promotion, compensation, training, leave of absence or termination.