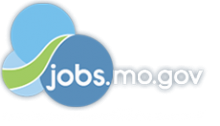 Job Information
Scholastic

Team Supervisor

in

Jefferson City

,

Missouri
Team Supervisor
Jefferson City, Missouri, United States (https://scholastic.referrals.selectminds.com/jobs/6704/other-jobs-matching/location-only)
New
Distribution
Jun 07, 2021Post Date
H8800011Requisition #
Essential Duties & Responsibilities:
· Provides direct supervision to operations personnel.
· Ensures the safe, clean and efficient operation of the warehouse to meet standards.
· May provide training and technical assistance in other departments.
· Will handle performance reviews, disciplinary issues, coaching/counseling and overall employee relations.
· Oversees Kronos coding, verifying time and monitoring attendance.
· Will schedule personnel and track staffing requirements.
· Matches the skill and background of personnel to work required.
· Assists in developing a program to train and motivate personnel for increased effectiveness.
May be involved in various projects and cross training in other areas/responsibilities.
REQUIREMENTS:
· BA/BS degree in Management, Business, Transportation, or Operations related curriculum preferred
· Minimum of 2 years of proven front-line management experience in operations for a manufacturing or distribution company.
· Excellent analytical and mathematical skills.
· Previous experience utilizing independent decision making.
· Strong interpersonal and communication skills, both oral and written.
· Ability to work flexible hours as needed.
· Previous AS400, Six Sigma and Lean Manufacturing experience preferred.
· Must have the ability to motivate staff and handle a variety of both personnel and technical issues on an ongoing basis.
· Ability to handle and diffuse stressful situations.
· Proven supervisory skills including organizing and prioritizing work, and utilizing sound judgment.
· Excellent overall customer service skills, attendance and performance record.
Scholastic is an Equal Opportunity/Affirmative Action employer. All qualified applicants will receive consideration for employment without regard to race, color, religion, sex, national origin, disability, or protected Veteran status.
Equal Employment Opportunity
Scholastic is an Equal Opportunity Employer.Our policy is clear: there shall be no discrimination on the basis of race, religion, color, sex, pregnancy, national origin, marital status, sexual orientation, gender identity or expression, age, non-disqualifying physical or mental disability, or status as a disabled veteran or Vietnam veteran.
Those factors shall not influence the determination of qualifications for a job or other opportunity within the company. Further, all personnel actions (such as compensation, tuition aid, benefits, transfers, promotions, and dismissals, company-sponsored training, social and recreational programs) shall be administered without discrimination.
To view the full EOE policy, clickhere. (https://www.scholastic.com/content/dam/scholastic/corp-home/eeo-is-the-law-poster-english.pdf)
To view the Scholastic Inc. EEO Policy statement, click here .
To view the Pay Transparency provision, clickhere (https://www.scholastic.com/content/dam/scholastic/corp-home/pay-transparency.pdf) .​