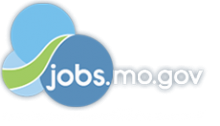 Job Information
FCS Financial

Vice President, Technical Operations

in

Jefferson City

,

Missouri
Description/Job Summary
Take the next step in your career and act on this opportunity to join the quality team of a major agricultural lending institution! FCS Financial is seeking an independent, confident, pro-active self-starter. The Vice President, Technical Operations leads the design, implementation, and maintenance of the Association's on- and off-site technology infrastructure. Participates in the planning and execution of the organization's technology strategies. This is a fast-paced, challenging, and mobile environment. This position is located at our Central Office location in Jefferson City, Missouri.
This position will be open until filled.
This position is classified as Exempt under the Fair Labor Standards Act.
Department: Information Services
Reports To: Chief Information Officer
Supervises: All employees in the Technical Operations Department
Responsibilities/Duties
Percentage Job Functions
35% Infrastructure Management
Plans, designs, develops, and implements technical infrastructure and platforms, including on-site and cloud solutions and related systems to ensure user's needs are met and data is processed according to company specifications and requirements, and services are able to be delivered according to the platform and channel strategy of the organization. Users include both internal and external customers,

Designs, implements and manages an ecosystem of vendors and partners to provide infrastructure, services, application and business capabilities for the organization.

Develops, updates, and implements policies, procedures and standards related to systems, technology, and related infrastructure

Ensures hardware and software is maintained, kept up to date, and well secured.

Prepares and maintains technical specifications and related documentation to secure procedures and prevent system failure.
25% Business and Technology Planning
Collaborates with company management and staff to establish long-term strategies, annual business plans and budgets

Maintains an understanding of company business strategies and needs and researches, selects and recommends technology strategies to achieve and support them.

Keeps up to date on technology and related business trends and capabilities and recommends the application of new capabilities to promote innovation and ensure the organization is aware of opportunities.
15% Staff Leadership and Development
Selects, trains and evaluates technology professionals

Promotes professional development through leadership and mentorship

Assigns work and provides work guidance and direction

Reinforces a culture of innovation and professional growth
15% Operational and Project Management
Manages budget and controls expenses effectively

Identifies and prioritizes technology-related projects

Manages projects; scope, timeline and budget

Monitors resources and capacity and allocates resources to accomplish projects
10% External Resource Management
Researches and makes recommendations on hardware and software purchases.

Negotiates with vendors on behalf of the company to ensure cost-effective purchasing decisions.

Identifies, recommends, and manages external partners, vendors and other 3rd-party resources. Communicates and collaborates with other technology resources in the Farm Credit System and financial services industry.
n/a Other duties as assigned to meet the needs of the organization.
Essential Functions for this position consist of all items listed under any category that make up 5% or more of the job duties. This job description is subject to change without notice.
Required Skills
Required Knowledge and Skills
Technical capability: Expert technical knowledge in the use and application of current infrastructure, cloud, networking, storage, database, platform and related technologies and systems

Skills in Strategic Thinking

Skills in Leadership, coaching, mentoring

Skills in Communication Proficiency: Oral, written and presentation communication skills sufficient to discuss a variety of job-related topics, and to effectively communicate complex topics to a variety of audiences

Skills in Teamwork

Expert knowledge of technical policies, processes and standards

Working knowledge of the budgeting process

Skill in communicating objectives and delegating responsibility

Skill in planning and coordinating projects related to the implementation of technology solutions

Skill in analyzing complex technical data by using logic and quantitative reasoning

Skill in setting priorities to reflect the importance of job responsibilities

Responsible to appropriately protect the confidentiality, security, and integrity of the Association's systems and data and clients' data
Required Experience
Minimum Qualifications
Bachelor's degree in computer science, computer information systems or related degree

7 years of related experience

3 year of supervisory experience

Or an equivalent combination of education and experience sufficient to perform the essential functions of the job