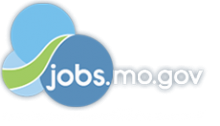 Job Information
Black & Veatch

Wind Performance Engineer/Consultant

in

Jefferson City

,

Missouri
Wind Performance Engineer/Consultant
We believe real value is powered by the unique skills and experiences of our professionals. The interchange of ideas from a diverse group of people gives our teams an expanded perspective and the ability to find better solutions for our clients.
Company : Black & Veatch Corporation
Req Id : 41401
Job Title : Wind Performance Engineer/Consultant
Location : USVRTL, KCP
Business Unit Sector : COR-POWER-PROJECTS SERVICES
Opportunity Type : Staff
Relocation eligible : No
Full time/Part time : Full-Time
Project Only Hire : No
Visa Sponsorship Available: Yes
Job Summary
Acts as a member of Black & Veatch's Wind Performance Team Technical Professionals. Functions as a technical specialist or in a lead role. With minimal supervision, applies advanced engineering techniques and analyses for problems and methods. Expands knowledge and skill set in area of discipline. May start to expand knowledge in other disciplines and/or functional areas.
Key Responsibilities
This position may involve a wide variety of diverse assignments including:
Supports a wide variety of assignments on domestic and international wind energy projects as a wind energy specialist, including project siting & planning, WTG suitability analysis & technology selection, wind resource, energy production & uncertainty analysis, development of WTG arrays and support to conceptual designs, environmental studies and economic analysis.

Works with others on geographically dispersed multi-disciplinary teams. Proactively coordinates with all other internal/external team members, and provides leadership to meet deadlines. Develops and manages budgets, schedules, and quality requirements and reviews lower level engineering work or assignments.

The position will entail occasional travel to support field assignments, and meetings with clients including: utilities, energy project developers, financial institutions, energy end-users, investors, government agencies, and other organizations.

Continues to learn, remains current and applies independent knowledge and interpretation about departmental design guides, standards, systems, applicable engineering codes and B&V policies and procedures relative to assigned tasks.

Consistently and independently applies knowledge and complies with B&V quality program relative to assigned tasks. May be responsible for ensuring compliance with B&V quality program. Provides guidance and direction to others from the same project and discipline. Supports continuous improvement and change management efforts for B&V engineering standards & processes. May also start or expand knowledge in other disciplines, functional areas and renewable energy technologies.

Responsible for assisting with identification of key client interests and drivers on less complex projects. Communicates client interests and drivers to project team members and develops approaches to accommodate these concerns in the performance of the work on less complex projects. May provide support to business development or pursuit activities.

Typically assists with performance management process, mentoring, recognition, and any corrective actions required.
Preferred Qualifications
A thorough understanding of onshore wind project development, project siting and general wind turbine design/function.

Familiarity with regulatory, technical, and market issues relevant to individual renewable energy technology policies & programs.

Experience in the statistical analysis of wind data, including raw time series data validation and instrument troubleshooting/diagnostics.

Wind resource and energy production assessments, including long-term resource estimation, energy production and wake loss analysis, and uncertainty analysis.

Experience with geographic information systems (GIS) software, such as ArcGIS.

Due diligence review of third party wind resource measurement campaigns, project layouts, energy production assessments, and uncertainty analyses.

Familiarity or experience with economic modeling methods and tools specific to wind energy, or other renewable energy technologies.

Must be self-motivated and highly accountable with an ability to balance multiple projects while working under tight deadlines.

Ability to solve problems creatively, be resourceful and develop innovative solutions for analysis.

Excellent verbal and written communication skills, with the ability to communicate clearly and succinctly through formal reports, presentations, memoranda and email.
Minimum Qualifications
Requires a bachelor's degree in engineering from either a recognized accredited program in their home country or the country in which the professional is practicing.
Minimum of 5 years related work experience.
All applicants must be able to complete pre-employment onboarding requirements (if selected) which may include any/all of the following: criminal/civil background check, drug screen, and motor vehicle records search, in compliance with any applicable laws and regulations.
Certifications
Most positions - depending on the nature of work performed as defined by the division - will typically require incumbents to have professional registration or licensure in their designated home office country, or be in active pursuit* of such registration
Work Environment/Physical Demands
Typical office environment, Sitting, walking, talking, hearing, reading, writing, keyboarding, driving, filing, reaching, stooping, crouching, bending, standing for extended periods of time, lifting or carrying up to 40 pounds.
Salary Plan
ENG: Engineering
Job Grade
130
Black & Veatch endeavors to makeaccessible to any and all users. If you would like to contact us regarding the accessibility of our website or need assistance completing the application process because of a disability, please contact the Employee Relations Department at (913) 458-2147. This contact information is fordisability accommodation requests only; you may not use this contact information to inquire about the status of applications. General inquiries about the status of applications will not be returned.
Black & Veatch is committed to being an employer of choice by creating a valuable work experience that keeps our people engaged, productive, safe and healthy.
Our comprehensive benefits portfolio is a key component of this commitment and offers an array of health care benefits including but not limited to medical, dental and vision insurances along with disability and a robust wellness program.
To support a healthy work-life balance, we offer flexible work schedules, paid vacation and holiday time, sick time, and dependent sick time.
A variety of additional benefits are available to our professionals, including a company-matched 401k plan, adoption reimbursement, tuition reimbursement, vendor discounts, an employment referral program, AD&D insurance, pre-taxed accounts, voluntary legal plan and the B&V Credit Union. Professionals may also be eligible for a performance-based bonus program.
We are proud to be a 100 percent ESOP-owned company. As employee-owners, our professionals are empowered to drive not only their personal growth, but the company's long-term achievements - and they share in the financial rewards of the success through stock ownership.
By valuing diverse voices and perspectives, we cultivate an authentically inclusive environment for professionals and are able to provide innovative and effective solutions for clients.
Black & Veatch Holding Company, its subsidiaries and its affiliated companies, complies with all Equal Employment Opportunity (EEO) affirmative action laws and regulations. Black & Veatch does not discriminate on the basis of age, race, religion, color, sex, national origin, marital status, genetic information, sexual orientation, gender Identity and expression, disability, veteran status, pregnancy status or other status protected by law.
For our EEO Policy Statement, please click. If you'd like more information on your EEO rights under the law, please clickand.
Notice to External Search Firms: Black & Veatch partners with BountyJobs for contingency search business through outside firms. Resumes received outside the BountyJobs system will be considered unsolicited and Black & Veatch will not be obligated to pay a placement fee. If interested in learning more, please visitand register with our referral code: bv123. Once registered, Black & Veatch will have access to your contact information should we choose to engage your agency for future hiring needs.
Job Segment: Engineer, Geology, Engineering