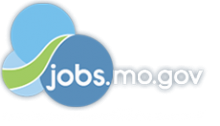 Job Information
Ducommun

Calibration Technician

in

Joplin

,

Missouri
Job Description
Job Summary & Essential Functions: Duties involve a broad spectrum of electronic and mechanical calibrations. Requires use of numerous electronic test equipment and mechanical gauging, reading precise measurements of electronic and dimensional data to the closest tolerance exercising a thorough knowledge of and ability to use such a wide variety of precision instruments.
Es Essential Functions
% of Time
·Ensure only calibrated equipment is in use and traceable to the National Institute of Standards and Technology (hereafter referred to as NIST).
·Perform failure analysis to component level using schematics and various types of test equipment.
·Provide recommendations for rework based on these findings and clearly communicate these instructions to production personnel
·Maintain related records in compliance withmaintaining standards per MIL-STD-45662A or ISO 10012-1 or ANSI/NCSL Z540or other standards as applicable.
·Maintain work place, tools, equipment, and materials in clean and orderly condition.
·Review manufacturing work instructions and generate inspection instructions to meet the requirements specified by our customer's documentation and our internal quality system requirements.
50%
·Review customer purchase orders and coordinate and schedule quality tests
·Audit the companies procedures and processes to AS / ISO requirements
·Revise the quality assurance operating procedures and quality assurance, facilities manual, ensuring the procedures are maintained current in an ever-changing business environment
·May assist in coordinating company training, including quality system, manufacturing methods, and other related policies and/or processes
·Assist in ensuring that manufacturing personnel are properly trained in manufacturing standards (e.g. IPC-A-610, ESD, soldering, as applicable)
·Schedule training classes with assistance from other team leaders and/or consultants as required.
30%
·Proactively identifies and implements new tool and process improvements to address changing business needs
·Maintains and updates standard work procedures and documentation for department
·Works with outside vendors, consultants, and third party carriers to meet objectives
10%
·Work safely and be aware of surroundings.
·Perform other assignments as required
5%
·Able to work independently with little supervision
·Responsible for the proper handling and management of hazardous waste generated in their work area.
5%
Skills & Qualifications
Required Skills & Qualifications: To perform this job successfully, an individual must be able to perform each essential duty satisfactorily. The requirements listed below are representative of the knowledge, skills, qualifications, competencies, abilities and any physical demands if required. Physical demands are representative of those that must be met by an employee to successfully perform the essential requirements of this job:
Ability to operate numerous electronic test and mechanical gauging equipment such as, multimeters, power supplies, signal generator, oscilloscope, network analyzer, thermal cycle oven, and other equipment as required.

Measurement skills– experience and knowledge of the seven base units of the International System of Units (meter, kilogram, second, ampere, kelvin, candela, and mole); calculate and convert derived units (such as degree, ohm, joule, etc.), apply multipliers to convert values; and apply various types of measurement standards (such as primary, reference, intrinsic, etc.)

Understanding of applied and technical mathematics, including probability; statistical inference; and concepts such as fractions, percentages, ratios, and proportions.

Read electronic schematics and wire lists, and dimensional data to the closest tolerance exercising a thorough knowledge of and ability to use such a wide variety of precision instruments.

Excellent written and verbal skills in the English language to interact with people at all levels inside and outside of Ducommun.

Knowledge of J-Std-001, IPC-A-610, IPC/WHMA-A-620, SPC, Lean Manufacturing, ISO 9001:2000, AS9100, and Mil Specs, as applicable.

Ability to troubleshoot to determine why measurements and test results are not within the expected range.

Intermediate level of computer skills in email, Word, Excel, and Access

Must have good documentation skills; attention to detail is critical

Demonstrated understanding of electrical safety when working with high voltage and current sources
Physical Demands (reasonable accommodations may be made, if necessary):
Physical Demands (reasonable accommodations may be made, if necessary):
Physical Abilities Lift /Carry
Stand - Frequently 10 lbs or less - Frequently
Walk - Frequently 11-20 lbs - Frequently
Sit - Frequently 21-50 lbs Occasionally
Climb – N/A 51-100 lbs - N/A
Crawl - N/A Over 100 lbs - N/A
Squat or Kneel - Occasionally
Bend - Occasionally Push / Pull
Fine Manipulation - N/A 10 lbs or less - Frequently
Reach Outward - Occasionally 10-20 lbs - Frequently
Reach Above Shoulder - Occasionally 20-50 lbs - Occasionally
Drive - N/A 50-100 lbs - N/A
Over 100 lbs - N/A
N/A (Not Applicable) -Activity is not applicable to this occupation.
Occasionally -Occupation requires this activity up to 33% of the time (.25 - 2.5 hrs/day).
Frequently -Occupation requires this activity from 33% - 66% of the time (2.5 - 5.5 hrs/day).
Constantly -Occupation requires this activity more than 66% of the time (5.5+ hrs/day).
Other Physical Requirements:
Required Experience/Education/Training/Certifications: To perform this job successfully, an individual must possess the outlined experience level, education, training, minimum years of experience, product or industry knowledge plus any certifications in order to be considered. Bachelor's Degree in HR, Business or related field or equivalent experience:
High school diploma required; Associates degree in a technical field or equivalent electronics manufacturing / quality experience required.

2+ years manufacturing or electronics experience.

1+ years of related gage calibration experience preferred

Gagetrak or Gagepak experience preferred.

Ability to read and interpret instructions and drawings.
Work Environment and Safety Equipment Required:The work environment characteristics described here are representative of those an employee encounters while performing the essential functions of the job.
Ability to wear personal protective equipment (PPE)

Lightmanufacturing environment
The company has reviewed this job description to ensure that essential functions and basic duties have been included. Other duties may be assigned. It is not intended to be construed as an exhaustive list of all functions, responsibilities, skills and abilities. Management reserves the right to add, modify, change or rescind the work assignments in accordance with business needs, and to make reasonable accommodations so that qualified employees can perform the essential function of the job.
1505 Maiden Lane
Joplin, Missouri, 64801
United States