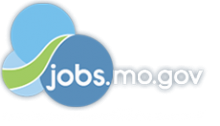 Job Information
Ducommun

Inspection - 2nd Shift

in

Joplin

,

Missouri
Inspection - 2nd Shift
Job Description
Ducommun is a global provider of manufacturing and engineering services, developing innovative electronic, engineered and structural solutions for complex applications in aerospace, defense and industrial markets. Our full-service collaborative approach, broad capabilities and value-added services like new product introduction, supply chain strategies and program management deliver value for our customers and innovative solutions for their complex electronic and structural needs.
Job Summary & Essential Functions:
Perform receiving, in-process and final inspections. To assure product meets all customer requirements. Perform audits and first article inspection to assure systems and tooling meet customer requirements.Training will provided. Tasks may vary by department and customer specifications.
Essential Functions
% of Time
¨Read and follow production/inspection documentation pertaining to specific assemblies.
¨Visual inspection of in process and final assemblies.
¨Mechanical inspections including electrical test, hydro testing, etc.
¨Perform first article inspections for new program assemblies to ensure processes meet all required customer specifications and work instructions are sufficient for production assembly processes.
¨Perform audits for internal and external requirements including ISO, SOX, NADCAP requirements.
¨Perform record search for completed travelers, piece part ertification of conformance and first article inspections.
¨Perform source inspection, for certified inspectors, to satisfy customer required source inspection requirements acting on behalf of the customer.
¨Complete inspection documentation ensuring accuracy and throroughness of all documentation and specification requirements.
¨Interaction with customer/customer representatives providing a professional and knowledgable representation on behalf of the company.
¨Provide direction, guidance and instruction to operations to ensure all customer specifications and work instructions are being followed and compliance requirements are met.
¨Ensure all required rejects, rework, disposition of non-compliant product is processed accoriding to internal and customer requirements.
60%
¨Read and follow production / inspection documentation pertaining to specific assemblies.
¨Data collection and record keeping as necessary.
¨Accurately document, stamp and sign off on each task as required for appropriate processing of paperwork.
¨Support and cooperate with other coworkers to achieve the desired goals of the programor department.
25%
¨Train other coworkers as needed.
10%
¨Responsible for the proper handling and management of hazardous waste generated in their work area.
¨Work safely and be aware of surroundings.
5%
Skills & Qualifications
Required Skills & Qualifications: To perform this job successfully, an individual must be able to perform each essential duty satisfactorily. The requirements listed below are representative of the knowledge, skills, qualifications, competencies, abilities and any physical demands if required. Physical demands are representative of those that must be met by an employee to successfully perform the essential requirements of this job.
Ability to perform basic math functions including the use of decimals and fractions.

Ability to use simple charts, tables, specifications and adjustable measuring instruments;

Requires the use of complicated drawings, charts and specifications, and precision measuring instruments.

Must be able to use computers proficiently to perform the functions of the job. Must be able to demonstrate proficiency prior to placement into the job.

Checking or preparation of forms and records.

Ability to regularly work from detailed instructions and to make minor decisions requiring some judgement on the part of the employee.

Requires frequent concentration and alertness.

Requires the ability to understand and plan sequences of operations where standard methods of procedure are available.

Requires the ability to make general decisions by the employee within the limitations of standard methods. The use of judgment by the employee is regularly required.

Ability to work with large cables and large gauge wire as well as test cables and other test equipment.

Ability to work with solder and solder equipment.

High attention to detail to ensure safety when using solder irons and tools.

Abilty to maintain high standards of compliance and high levels of accuracy in relation to work instructions and customer specifications.

Sets the standard of performance for assemblers and other operators.

Dependable and reliable in relation to work attendance, quality and quantity of work.

Ability to work independently and work across multiple programs and product lines.

Requires frequent and continuous concentration and alertness (mental/visual) to perform work.

Vision Requirements – corrected vision acceptable (20/40). Must be able to distinguish colors.

Required to use materials as listed (may vary by department): alcohol, MEK, rubber/latex/cloth gloves, fiberglass, various wire, tapes (Teflon, fiberglass, ceramic, etc.), paper, solder, flux, potting or molding compounds, sealant, primers, various electrical components, braids (copper, PTFE, stainless, etc.), various metals (copper, stainless, etc.), protective packaging material, epoxies, spiral wrap, alcohol, swabs, stickers and labels, ink, plastic bags, bubble pack.

Requires the use of the following tools and equipment (other items as required by program):Computers, caliper, micro-meter, surface plate, pin gauges, mechanical strippers, tape measure, scale, microscope, eye glass magnifier, thread gauge, protractors (clocking templates), radius gages, push-pull tester, pull tester, durometer, gauge vise, plug pliers, retention tools, weight scales, battery buzzer, heat gun, exacto knife, wrenches, boroscope, files, magnets, screwdrivers, dykes, pliers, FACT electrical tester, DITMCO electrical tester, ovens, comparator, hydro-test tank, thermometer, hi-pot tester, calculator, copier, diameter tape, office tools, formboards, micro-vu, omegameter, megohmeter, microderm, etc., and any specialized test equipment required by a customer.

Must be certified to Solder and have at least six (6) months of prior experience in soldering.
Required Experience/Education/Training/Certifications: To perform this job successfully, an individual must possess the outlined experience level, education, training, minimum years of experience, product or industry knowledge plus any certifications in order to be considered. List in bullet fashion what they must possess.
More than one (1) year of electronics assembly experience required.

More than six (6) months of solder experience preferred

IPC-620 – Requirements and Acceptance for Cable and Wire Harness Assemblies – sections 1 through 7

J-STD 001 – Solder Certification – sections 1 and 5

NASA 8739 Certificatin – (1. Polymeric Applications, .2 Surface Mount, .3 Soldered Electrical Connections, .4 Crimp, Cable and Harnesses)

Other processes / certifications as required by customer specifications.

Pass Eye Exam – Required Annually.Corrected vision acceptable (20/40). Must be able to distinguish colors.

Basic computer skills test, show understanding of Excel and Word

Basic Math and Scale test pass with an 80% or higher.

Physical Demands (reasonable accommodations may be made, if necessary):
Physical Abilities Lift /Carry
Stand - Continuously 10 lbs or less - Frequently
Walk - Continuously 11-20 lbs - Occasionally
Sit - Continuously 21-50 lbs - Occasionally
Climb – Occassionally 51-100 lbs - N/A
Crawl - Occassionally Over 100 lbs - N/A
Squat or Kneel - Occasionally
Bend - Occassionally Push / Pull
Fine Manipulation - Frequently 10 lbs or less - Occasionally
Reach Outward - Occasionally 10-20 lbs - Occasionally
Reach Above Shoulder - Occasionally 20-50 lbs - N/A
Drive – N/A 50-100 lbs - N/A
Over 100 lbs - N/A
N/A (Not Applicable) -Activity is not applicable to this occupation
Occasionally -Occupation requires this activity up to 33% of the time (.25 - 2.5 hrs/day)
Frequently -Occupation requires this activity from 33% - 66% of the time (2.5 - 5.5 hrs/day)
Continuously -Occupation requires this activity more than 66% of the time (5.5+ hrs/day)
Other Physical Requirements:
Work Environment and Safety Equipment Required:The work environment characteristics described here are representative of those an employee encounters while performing the essential functions of the job. Include things such as safety glasses, safety shoes and other designated personal protective equipment as required for the position.
Lightmanufacturing environment

Ability to wear Personal Protective Equipment (PPE) - Required PPE determined by work area. May include: safety glasses; steel toe shoes; hearing protection.

Ability to work around solder fumes and equipment and utilize ventatilation equipment provided.
Equal Opportunity Employer Veterans/Disabled
1505 Maiden Lane
Joplin, Missouri, 64801
United States