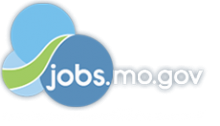 Job Information
Ducommun

Quality Engineer Technician II

in

Joplin

,

Missouri
Quality Engineer Technician II
Job Description
The following describes in general terms the purpose and scope of the position. Under the guidance of a Quality Engineer/Quality Assurance Manager, assures the planning and execution of cost-effective quality programs that will help ensure contractual compliance to quality requirement and the integrity of delivered product.
Essential Functions
% of Time
· Participate in the review of contract documentation for quality-related requirements; assure proper flow down and satisfaction of these requirements through review of design and manufacturing/test documentation and development of inspection plans.
· Support the efforts to ensure that all FAI requirements (including delta) are current, or are identified as necessary to perform.
· Assists in the evaluation of new processes and improve current process capability, efficiency, and overall productivity in all areas of manufacturing.
· Participates in Advanced Product Quality Planning (APQP) and develop documents and test data, as required.
· Assists in providing customers, source inspectors and suppliers appropriate interfacing, and must work cooperatively with them and his/her program team to ensure that all contractual quality requirements are satisfied.
· Participates in the evaluation of the robustness and risk of process and recommend improvement actions where appropriate.
· Provide support to cross-functional teams in problem solving for non-conformance product, quality escapements, and process capabilities (but not limited to) and establish definitive root cause and effective corrective action(s).
· Ability to execute product containment actions to protect the customer from non-conforming material arriving at their facilities.
· Participates in root cause and corrective action investigation efforts, resulting from MRB activity.
· Inspects product when/if there is a need and requested by Quality Manager.
· Analyze, review and prepare necessary reports/data summaries, as required.
· Responsible for complying with quality system (ISO 9001, AS 9100, Nadcap) and Aerospace OEM system requirements.
50%
· Assist with review of any customer requirements reflecting digital product definition using CAD/CAM/CAI Data, are met when authorized by the customer for its use
· Participate in internal audit programs.
· Provide support in order to submit tags to customers; closes out rejection reports.
· Assist plant personnel in maintaining the Quality Systems Registration, and highlighting areas for continuous improvement
30%
· Support the organization leadership on Lean implementation using Lean Systems as the principal tool.
10%
· Inspects product when/if there is a need and requested by Quality Manager.
· Responsible for the proper handling and management of hazardous waste generated in their work area.
· Performs other duties as assigned
10%
Work Environment and Safety Equipment Required: The work environment characteristics described here are representative of those an employee encounters while performing the essential functions of the job.
Working conditions are: 30% office environment, 70% manufacturing environment.

Noise level is usually moderate.

Occasionally works near moving mechanical parts, in high precarious places and in outside weather conditions.

Occasionally exposed to fumes or airborne particles, toxic or caustic chemicals, extreme cold and extreme heat.

Safety glasses (ANSI Z87 compliant) required in all manufacturing areas.

Hearing protection must be worn in designated areas.

The company has reviewed this job description to ensure that essential functions and basic duties have been included. Other duties may be assigned. It is not intended to be construed as an exhaustive list of all functions, responsibilities, skills and abilities. Management reserves the right to add, modify, change or rescind the work assignments in accordance with business needs, and to make reasonable accommodations so that qualified employees can perform the essential function of the job

Skills & Qualifications

To perform this job successfully, an individual must be able to perform each essential duty satisfactorily. The requirements listed below are representative of the knowledge, skills, qualifications, competencies, abilities and any physical demands if required. Physical demands are representative of those that must be met by an employee to successfully perform the essential requirements of this job.

Five S, Continuous Improvement Process, Kaizen, SPC and ISO 9001 / AS 9100 and Aerospace OEM Specifications and Drawings.

Strong analytical and communication skills for internal/external customers and suppliers.

A good memory for detail

Conscientious, organized and meticulous – records must be accurate and maintained

Read and understand internal procedures and policies

Understand and follow through on both verbal and written instructions

Team oriented with a continuous improvement outlook

Required Experience/Education/Training/Certifications: To perform this job successfully, an individual must possess the outlined experience level, education, training, minimum years of experience, product or industry knowledge plus any certifications in order to be considered.

H igh School Diploma; up to 3 years related experience in job function and/or training; equivalent combination of education and experience

Must possess mechanical aptitude, ability to utilize measuring equipment, and hands-on capabilities to work on multiple projects at the same time without supervision.

Good math skills, familiarity with personal computer, Microsoft Office, Microsoft Outlook, and Internet required.
1505 Maiden Lane
Joplin, Missouri, 64801
United States