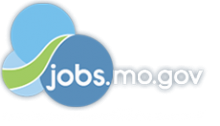 Job Information
Smithfield

1st Shift - Sanitation Worker - North Kansas City

in

Kansas City

,

Missouri
Your Opportunity
Sanitation employees will clean and maintain production floor, product slots, and will also assist in general cleaning of the production plant.
Core Responsibilities
Essential Functions:
Perform production and/or sanitation tasks according to stated work instructions, as efficiently as possible, in a production-line environment, as assigned by the supervisor.

Safely operate production and sanitation equipment and machinery, use of tools, and handling of product from the raw state through the packaging process.

Compliance with all Good Manufacturing Practices, SQF/USDA/OSHA/ISO requirements, Environmental protection practices, as well as safety regulations, safe work practices, and job rotation.

Read, understand, and follow written work instructions.

Maintain accurate and complete records of production, hours worked, outputs, etc., as required

Maintain a clean work environment, including passing post-sanitation activity inspection.

Inspect, grade, count, stack, move, cook, chill, and/or package product that complies with customers' requirements and product specifications.

Take appropriate corrective and preventive actions when necessary to ensure safe quality food. Perform rework tasks as assigned.

Regular attendance and adherence to the work schedule

Ability to work together with others as a team to achieve maximum outputs in a diverse workplace
Education and Experience Requirement: High School diploma or equivalent is highly preferred. At a minimum, must be able to read, comprehend, write, and perform basic mathematical calculation. Must have recent work history showing consistency in employment.
Availability and Hours of Work:Must be available to work on any shift in any department. General labor employees will be moved as needed by the business, to different positions, departments, or shifts if necessary. No department or position guarantee is made to new hires. Some jobs are more difficult than others. Acceptable performance is required wherever the employee is placed. Employees are required to have and maintain reliable transportation to prevent unnecessary absence.
Qualifications
A high school diploma or equivalent is preferred.

Work experience in a sanitation or similar role in a distribution environment is preferred.

Ability to understand and follow both written and verbal instructions and labels.

Must be able to work effectively independently.
Work Environment & Physical Demands
You will be constantly standing, walking, riding, carrying, twisting, bending, balancing, seeing, hearing, and handling paperwork. You will regularly be pushing or lifting objects weighing from less than 20 lbs. up to 60 lbs.
Scope/Impact of Job
Disclaimer
This position description is not intended, and should not be construed to be, an exhaustive list of all responsibilities, skills, efforts or working conditions associated with the job. It is intended, however, to be an accurate reflection of those principle job elements essential for making decisions related to job performance, employee development and compensation. As such, the incumbent may perform other duties and responsibilities as required.
EEO/AA Information
We are an Equal Opportunity/Affirmative Action (EEO/AA) Employer. All qualified applicants will receive consideration without regard to race, color, national origin, sex, sexual orientation, gender identity, religion, age, status as a protected veteran, status as an individual with disability, or any other protected group status or non-job related characteristic as directed by law.
Careers and Benefits
To learn more about Smithfield's benefits, visit
Refer this job to a friend
Connect With Us!
Not ready to apply?for general consideration.
ID2020-13697
Job LocationsUS-MO-Kansas City
CategoryOperations
TypeFull-Time
FLSA StatusHourly
Shift1st Shift