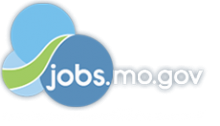 Job Information
Honeywell

Advanced Microelectronics Packaging Engineer

in

Kansas City

,

Missouri
The future is what you make it.
When you join Honeywell, you become a member of our global team of thinkers, innovators, dreamers and doers who make the things that make the future. Working at Honeywell isn't just about developing cool things. That's why all of our employees enjoy access to dynamic career opportunities across different fields and industries.
Are you ready to help us make the future?
Honeywell's Federal Manufacturing & Technologies business manages the U. S. Department of Energy's Kansas City National Security Campus in Missouri and New Mexico, manufacturing sophisticated mechanical, electronic and engineered-material components for our nation's defense system. Honeywell is on the leading edge of supplying engineering and manufacturing expertise for our nation's defense and national security. Visit kcnsc.doe.gov for more information about working for Honeywell at the Kansas City National Security Campus.
The National Security Campus (NSC) is a U.S. Department of Energy (DOE), National Nuclear Security Administration (NNSA) facility managed and operated by Honeywell Federal Manufacturing & Technology (FM&T). Our primary business is to manufacture sophisticated mechanical, electronic, and engineered material components for our nation's defense system. Our goal is to seek innovative solutions that surpass our customers' expectations. To accomplish this,we research, develop, and deploy some of the most advanced design and manufacturing technologies in use in the United States today.
This Engineering position will support a Microelectronics Packaging team responsible for the design, development, production, and quality control of a wide range of complex and custom microelectronic packages, utilizing state-of-the art production techniques, processes, and equipment.
Summary of Duties:
Participates in the design, fabrication, packaging, and test of a wide range of microelectronic devices

Contributes to the research and development of experiments to resolve complex engineering and quality problems involving highly technical and scientific methods

As needed, performs support functions for project planning to achieve quality, delivery schedules, and cost objectives

Writes technical reports on results and conclusions drawn from experiments conducted and incorporates findings in formal specifications

Estimates set-up times, flow-times, costs of production and acceptance equipment, and compiles cost estimates and delivery quotations, monitors performance, and prepares reports, statistics, and recommendations for management review

Plans and performs engineering testing and development programs and uses advanced statistical and scientific methods to address and resolve critical engineering and production problems to assure product manufacturability

Originates, refines, and releases manufacturing or inspection work directions
This position is located in Kansas City, MO.
You Must Have:
United States citizenship and the ability to obtain and maintain a government security clearance

B.S. in Electrical Engineering, Materials Science Engineering, Mechanical Engineering, Chemical Engineering or equivalent 4-year engineering degree from an ABET accredited program

Five or more years of relevant experience in engineering or related technical activities, such as manufacturing, inspection processing, or tool design, including application of advanced engineering principles and technology related to complex technical assignments

Three or more years of direct engineering experience with microelectronics packaging, to include the selection, setup, characterization, and programming of automated assembly equipment such as die attach, wire bonding, and sealing equipment.
We Value:
Advanced degree in Electrical Engineering, Materials Science Engineering, or Mechanical Engineering from an ABET accredited program, or MS Physics

Relevant experience in microelectronics technologies such as semiconductor design, fabrication and packaging techniques, and product testing

Self-motivated, pro-active, and the ability to handle multiple tasks and changing priorities

Knowledge of electronic packaging materials and their associated mechanical, thermal, and electrical properties

Knowledge of solder based die attach, epoxy dispense, wire bonding, lid sealing, and transfer molding processes

Experience with applying statistical analysis methods to product/process development

Experience with setting up and executing Design Of Experiments (DOE) and performing capability analysis

Familiarity with reliability, failure analysis, and characterization processes

Excellent verbal and written communication and team skills
Honeywell is an equal opportunity employer. Qualified applicants will be considered without regard to age, race, creed, color, national origin, ancestry, marital status, affectional or sexual orientation, gender identity or expression, disability, nationality, sex, religion, or veteran status.