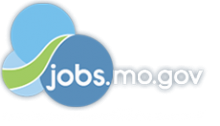 Job Information
Bonaventure Realty Group

Architect Project Lead

in

Kansas City

,

Missouri
Bonaventure Property Management is a real estate private equity company headquartered in Arlington, VA which was founded in 1999. Bonaventure specializes in multifamily asset management, development, and redevelopment, design and construction, primarily in the Mid-Atlantic and Southeastern US. Bonaventure is fully integrated to oversee every phase of the acquisition, management, and disposition of our properties.
We provide a comprehensive benefits package. It includes a very generous contribution to our group health plan, dental coverage, short and long term disability, life insurance, and most importantly, we match 50% of the first 6% on our 401(k) plan. We offer 20 vacation/PTO days.
Our Mission Statement:
To continually exceed the expectations of our employees, customers, and investors. Provide our employees with a fun environment for personal growth, financial security, and career advancement while fostering a ?sense of family.? Strive to ensure that our customers and investors receive exceptional service and value; they have a choice and they chose us.
JOB PURPOSE
The Architect has achieved his/her licensure and reached a demonstrated level of technical expertise coupled with project management skills. Primary Duties include overseeing or leading multiple projects of varying size and complexity simultaneously.
ESSENTIAL DUTIES AND RESPONSIBILITIES
In addition to the responsibilities and skills associated with subjacent positions, the Architect should also be competent with the following:
Takes on increasing responsibility for project coordination and leadership as he/she develops higher levels of knowledge and expertise. Functions as the ?job captain? for assigned projects. The Architect may function as team lead with designers on assigned projects.

Coordinates with production staff and other members of a project team to ensure an efficient, quality based and profitable outcomes.

Responsible for applying a mastery of architectural skills on building products and systems, construction detailing, and code regulations on assigned projects. May serve as the lead technical designer. Develops the specifications for projects and reviews work of others.

Responsible for fostering Client satisfaction and reinforcing client relationships in all aspects of project delivery.

May function as the coordinator with 3rd party consultants on the project.

Directly or indirectly involved in assuring all aspects of compliance with code regulations and zoning permits as required for respective projects.

Leads the construction administration process by reviewing RFI?s, shop drawings, and Project Progress observations including punch out.

Mentors, coaches and collaborates with Associate Architects and Production staff by providing guidance and sharing knowledge with them.

Performs other duties and special projects as required.

QUALIFICATIONS:
To perform this job successfully, an individual should have the following Education, Experience, Skills/Knowledge/Abilities, and Language skills:
Education & Certification
Bachelor?s degree in Architecture required. Master?s degree in Architecture a plus.

Architecture License required in state of origin.

NCARB Certification is preferred.
Experience
5-7 years? experience Drafting/Design work required which demonstrates comprehensive knowledge of building products, construction details, and regulations.

Knowledge and experience with construction documents for interior build-out is required.

Proficiency in AutoCAD and JPA software platforms is recommended especially as they relate to daily task evolution.

Knowledge of Microsoft Office products.

Knowledge/Skills/Abilities

Visual awareness and an eye for detail.

Requires strong attention to detail, good organizational skills with a high degree of accuracy.

Must be able to multi-task and deal with interruptions, changing priorities and time restraints.

Must have good time management skills to satisfactorily complete work assignments within the appropriate timeframes and within budget.
Competencies
Strong imagination and the ability to think and create in three dimensions.

Must be a self-starter and able to work independently, as well as collaborating in a group setting.

Must exhibit initiative, innovation, creativity, and ability to use good judgment, problem solving skills and take appropriate action.

Must be proactive and flexible with ability to change priorities and direction as needed; adept at multitasking with ability to meet critical deadlines.
Language Skills (includes mental, verbal, writing skills)
Position requires excellent communication and time management skills.

Ability to read and interpret written information and translate technical information.

Listens and responds effectively to Client questions; resolves Client problems.
ACCOUNTABILITIES AND MEASURES
Positive attitude and willingness to learn with a spirit of team work.

Ability to mentor and lead project efforts in a team environment

Complete project management skills in every aspect of project delivery.

Emphasis will be placed on continued profitability of projects as well as overall success in the eyes of our clients.

Completes all responsibilities in a timely and accurate manner in order to meet Clients? needs and maintain cost effectiveness for the organization.

All staff members are expected to support each other as needed and work effectively together. Works effectively as an individual contributor and within a team to support positive outcomes.
AMERICANS WITH DISABILITY SPECIFICATIONS
The physical demands andwork environment described here are representative of those that must be met by an employee to successfully perform the essential functions of this job. Reasonable accommodations may be made to enable individuals with disabilities to perform the essential functions.
Physical Demands
While performing the duties of this job, the employee is regularly required to talk and hear.

The employee is required to use hands and fingers to handle, or feel; and reach forward with hands and arms. The employee is occasionally required stoop, bend, kneel, or crouch.

Requires key-boarding capabilities for computer.

Visual acuity required for computer use and software/hardware installation. Specific vision abilities required by this job include close vision, distance vision, and ability to adjust focus.

May require prolonged periods of sitting and using the computer.

May occasionally lift or move up to 50 pounds.

Incumbent may work at client site or project location which may include exposure to outdoor conditions, and outdoor and inside construction site conditions.

Position requires overnight travel as needed.
Bonaventure is an Equal Opportunity Employer and Prohibits Discrimination and Harassment of Any Kind: Bonaventure is committed to the principle of equal employment opportunity for all employees and to providing employees with a work environment free of discrimination and harassment. All employment decisions at Bonaventure are based on business needs, job requirements and individual qualifications, without regard to race, color, religion or belief, family or parental status, or any other status protected by the laws or regulations in the locations where we operate. Bonaventure will not tolerate discrimination or harassment based on any of these characteristics. Bonaventure encourages applicants of all ages.?