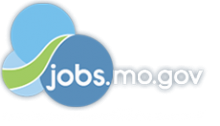 Job Information
Black & Veatch

Architect- Water Business Line

in

Kansas City

,

Missouri
Apply now
Start

Please wait...

Architect- Water Business Line
We believe real value is powered by the unique skills and experiences of our professionals. The interchange of ideas from a diverse group of people gives our teams an expanded perspective and the ability to find better solutions for our clients.
Company : Black & Veatch Corporation
Req Id : 26991
Job Title : Architect- Water Business Line
Location : KCW
Business Unit Sector : COR-WATER-WATER AMERICAS
Opportunity Type : Staff
Relocation eligible : No
Full time/Part time : Full-Time
Project Only Hire : No
Visa Sponsorship Available: No
Job Summary
Black & Veatch has an exciting opportunity for an Architect within our Water Americas Facilities Design Group in Kansas City. The in-house architectural staff provides architectural building support for water and wastewater processes designed by our engineers.
Key Responsibilities
Our Facilities Design Group provides architectural, structural, and building mechanical solutions to all of Black & Veatch's Water/Wastewater projects throughout North America. The Architect Level 4 position is responsible for architectural building design and detailing under the direction of a licensed architect. The architect will be mentored in how to apply the building codes to our types of buildings. If the candidate is not already experienced in specifications, they will be mentored in specification writing. The architect will be exposed to all aspects of professional practice including construction phase services. Once experienced, the architect will have the opportunity to lead the complete architectural effort on projects.
The Architectural Team is engaged in the following:
Design and Construction Activities

Project Delivery Methods - Traditional Design-Bid-Build and Alternative Delivery/Design Build

Proposal and conceptual design graphics.

Detailed Design – Coordinating the creation of drawings and specifications with other disciplines.

Construction Phase Services – Reviewing shop drawings and RFIs.

Facility Types – Administrative, Laboratory, Chemical Storage & Handling, Ozone, Filter Galleries, Pump Stations, Solids Handling, Headwork facilities, UV Disinfection, Membrane Filtration, Engine Generator, Blowers/Air Compressors, and others.

Studies

Code Review/Application - Facility review for code compliance

Sustainable Design/LEED - Application of sustainable strategies
Preferred Qualifications
Learning on the Fly, Problem Solving, Intellectual Horsepower, Written Communications, Drive For Results, Decision Quality, Informing, Listening, and Dealing with Ambiguity, Intermediate knowledge of architectural design principles. The following skills are a plus:
Revit

AutoCad

SketchUp

Excel

PowerPoint

Sketching ability

Detailing

Knowledge of varied construction materials

Shop drawing review

Field experience

Knowledge of the International Building Code

Knowledge of the International Fire Code

Microsoft Office Suite

As an employee-owned, global leader in building critical infrastructure in the energy, water, telecommunications and government services markets, Black & Veatch has a long-standing reputation for providing world-class service to our clients.

Equal Opportunity Employer – Minority/Disability/Veteran/Female
Minimum Qualifications
Requires a bachelor's degree in architecture from an NAAB or a recognized accredited program in their home country or the country in which the professional is practicing. Typically a minimum of 5 years related work experience. All applicants must be able to complete pre-employment onboarding requirements (if selected) which may include any/all of the following: criminal/civil background check, drug screen, and motor vehicle records search, in compliance with any applicable laws and regulations.
Certifications
Most positions - depending on the nature of work performed as defined by the division - will typically require incumbents to have professional registration or licensure in their designated home office country, or be in active pursuit* of such registration
Work Environment/Physical Demands
Typical office environment, typical construction environment, extreme weather conditions, high noise level, safety hazards(electric currents, working on scaffolding and high places, exposure to chemical(s), atmospheric conditions (fumes, odors, dusts, mists, gases, poor ventilation). Sitting, walking, talking hearing, reading, writing, keyboarding, driving, filing, reaching, stooping, crouching, bending, standing for extended periods of time, lifting or carrying up to 40 pounds.
Competencies
Collaborates
Communicates effectively
Courage
Directs work
Instills trust
Interpersonal savvy
Organizational savvy
Customer focus
Decision quality
Salary Plan
ARC: Architecture
Job Grade
004
Black & Veatch endeavors to makeaccessible to any and all users. If you would like to contact us regarding the accessibility of our website or need assistance completing the application process because of a disability, please contact the Employee Relations Department at (913) 458-2147. This contact information is fordisability accommodation requests only; you may not use this contact information to inquire about the status of applications. General inquiries about the status of applications will not be returned.
Black & Veatch is committed to being an employer of choice by creating a valuable work experience that keeps our people engaged, productive, safe and healthy.
Our comprehensive benefits portfolio is a key component of this commitment and offers an array of health care benefits including but not limited to medical, dental and vision insurances along with disability and a robust wellness program.
To support a healthy work-life balance, we offer flexible work schedules, paid vacation and holiday time, sick time, and dependent sick time.
A variety of additional benefits are available to our professionals, including a company-matched 401k plan, adoption reimbursement, tuition reimbursement, vendor discounts, an employment referral program, AD&D insurance, pre-taxed accounts, voluntary legal plan and the B&V Credit Union.
We are proud to be a 100 percent ESOP-owned company. As employee-owners, our professionals are empowered to drive not only their personal growth, but the company's long-term achievements - and they share in the financial rewards of the success through stock ownership.
By valuing diverse voices and perspectives, we cultivate an authentically inclusive environment for professionals and are able to provide innovative and effective solutions for clients.
Black & Veatch Holding Company, its subsidiaries and its affiliated companies, complies with all Equal Employment Opportunity (EEO) affirmative action laws and regulations. Black & Veatch does not discriminate on the basis of age, race, religion, color, sex, national origin, marital status, genetic information, sexual orientation, gender Identity and expression, disability, veteran status, pregnancy status or other status protected by law.
For our EEO Policy Statement, please click. If you'd like more information on your EEO rights under the law, please clickand.
Notice to External Search Firms: Black & Veatch partners with BountyJobs for contingency search business through outside firms. Resumes received outside the BountyJobs system will be considered unsolicited and Black & Veatch will not be obligated to pay a placement fee. If interested in learning more, please visitand register with our referral code: bv123. Once registered, Black & Veatch will have access to your contact information should we choose to engage your agency for future hiring needs.
Nearest Major Market:Kansas City Job Segment: Architecture, Chemical Research, Wastewater, Water Treatment, Drafting, Engineering