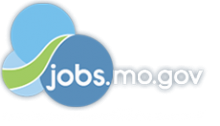 Job Information
Public Buildings Service

Architect

in

Kansas City

,

Missouri
Summary
As an Architect, you willbe responsible for a wide variety of Design and Construction projects; to includeprojects established in response to a customer need for design and delivery of workspace that is a cost effective solution for the client agency's challenges.
Location of position:Kansas City, MO, Region 6, Public Buildings Service, Design and Construction Division
We are currently filling one vacancy, but additional vacancies may be filled as needed.
Responsibilities
Requirements
Conditions of Employment
null
Qualifications
For each job on your resume, provide: the exact dates you held each job (from month/year to month/year)
number of hours per week you worked (if part time). If you have volunteered your service through a National Service program (e.g., Peace Corps, Americorps), we encourage you to apply and include this experience on your resume.For a brief video on creating a Federal resume, clickhere.The GS-12 salary range starts at $78,277.
If you are a new federal employee, your starting salary will likely be set at the Step 1 of the grade for which you are selected.BASIC REQUIREMENTS FOR ARCHITECTS:A Degree in architecture or related field; OR a combination of college-level education, training, and/or technical experience. For specifics on qualifying education, training, and/or experience - use the following link:Basic Requirements for Architect Positions.SPECIALIZED EXPERIENCE:In addition to the Basic Requirements listed above, you must have one year of specialized experience equivalent to the GS-11 in the Federal service.Specialized experience is professional architectural work in the design, construction, repair andrenovation, restoration, rehabilitation, design or construction of major commercial or industrial facilities (multi-storied or high-rise officebuilding and related structures) managing all, or a large phase, of a major design or construction project.
Education
null
Additional Information
null