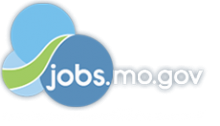 Job Information
Bonaventure Realty Group

AutoCAD Technician

in

Kansas City

,

Missouri
JOB PURPOSE:
The CAD Technician Level I incumbent has demonstrated skills and capabilities to work on moderately complex assignments and is able to work with limited supervision over work product. This position will draft Architectural construction drawings by utilizing AutoCAD software to create, develop, modify, and maintain construction documents for commercial / residential construction projects. This position will work with collaborative teams to support Architectural and Interiors activities that impact the development of construction documents.
ESSENTIAL DUTIES AND RESPONSIBILITIES
In addition to the responsibilities and skills associated with subjacent positions, the CAD Technician should also be competent with the following:
? This position prepares CAD drawings for commercial and/or residential projects. Prepares Architecture layouts using AutoCAD and other design standard software. Approximately 95% of this job will be spent using the AutoCAD system.
? Creates and modifies drawings for special requirements based upon project and/or client specifications. Prepares layouts and building construction sets which are incidental to design work for use by others. Incorporates revisions in drawings from project review redlines.
? Checks and verifies drawings for accuracy, completeness, and adherence to company design. Proofreads drawings for format and grammar.
? Responsible for managing and drafting ?redline? revisions to existing plan base so that project manager and/or client can accurately assess changes to the project plan.
? Coordinates with and supports consultant integration into project document preparation.
? This individual will be responsible for managing multiple computer files in a Windows environment (DWG, DWF, PDF).
? Actively participates in the creation of Drawing Standards, Operating Procedures and Work Instruction.
? Performs other duties and special projects as required.
QUALIFICATIONS:
To perform this job successfully, an individual should have the following Education, Experience, Skills/Knowledge/Abilities, and Language skills:
Education
? Associates degree or 2 year Technical degree in a drafting related field or equivalent on-the- job training.
? Classes in Computer Technology preferred.
? A proficiency test may be required to establish competency level.
Experience
? 2- 5 years demonstrated professional experience for new hires or demonstrated proficiency for Level I
? Demonstrates proficiency in Auto/CAD software system required.
? Working knowledge of standard office software related to production and interaction with other departments, ex: Photoshop, Sketch Up.
? Strong knowledge of building materials, components and assemblies.
? Knowledge of Microsoft Office products.
? Experience requirements may be satisfied through equivalent combination of education and experience.
Knowledge/Skills/Abilities
? Requires strong attention to detail, good organizational skills with a high degree of accuracy.
? Must be able to multi-task and deal with interruptions, changing priorities and time restraints.
? Must have good time management skills to satisfactorily complete work assignments within the appropriate timeframes.
Competencies
? Must be a self-starter and able to work independently.
? Must exhibit initiative, innovation, creativity, and ability to use good judgment, problem solving skills and take appropriate action
? Must be proactive and flexible with ability to change priorities and direction as needed; adept at multitasking with ability to remain calm under stress, chaotic situations and tight deadlines.
Language Skills (includes mental, verbal, writing skills)
? Ability to read and interpret written information and translate technical information.
? Requires sound verbal and writing skills.
? Listens and responds effectively to customer questions; resolves customer problems.
? Must be able to listen effectively and speak with a variety of individuals.
? Must be able to concentrate/focus with constant interruptions.
ACCOUNTABILITIES AND MEASURES
? Positive attitude, willingness to learn and a spirit of teamwork.
? Completes all responsibilities in a timely and accurate manner in order to meet customers? needs and maintain cost effectiveness for the organization.
? Fostering an understanding of the Architectural process and a knowledge base of the work as it related to design codes and constructability.
? All staff members are expected to support each other as needed and work effectively together. Works effectively as an individual contributor and within a team to support positive outcomes.
AMERICANS WITH DISABILITY SPECIFICATIONS
The physical demands andwork environment described here are representative of those that must be met by an employee to successfully perform the essential functions of this job. Reasonable accommodations may be made to enable individuals with disabilities to perform the essential functions.
Physical Demands
? While performing the duties of this job, the employee is regularly required to talk and hear.
? The employee is required to use hands to finger, handle, or feel; and reach forward with hands and arms. The employee is occasionally required stoop, bend, kneel, or crouch.
? Requires key-boarding capabilities for computer.
? Visual acuity required for computer use and software/hardware installation. Specific vision abilities required by this job include close vision, distance vision, and ability to adjust focus.
? May require prolonged periods of sitting and using the computer.
? May occasionally lift or move up to 50 pounds.
Bonaventure is an Equal Opportunity Employer and Prohibits Discrimination and Harassment of Any Kind: Bonaventure is committed to the principle of equal employment opportunity for all employees and to providing employees with a work environment free of discrimination and harassment. All employment decisions at Bonaventure are based on business needs, job requirements and individual qualifications, without regard to race, color, religion or belief, family or parental status, or any other status protected by the laws or regulations in the locations where we operate. Bonaventure will not tolerate discrimination or harassment based on any of these characteristics. Bonaventure encourages applicants of all ages.?