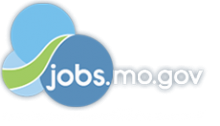 Job Information
InComm

Automation Engineer II

in

Kansas City

,

Missouri
Overview
When you think of InComm Payments, think of Innovative Payments Technology. We were founded 25 years ago and continue to be a pioneer in the payment (FinTech) industry. Since our inception, we have grown to be a team of over 2,500 employees in 30 countries around the world. We own over 386 global technical patents and a network that includes over 500,000 points of retail distribution that points to our industry expertise.
InComm Payments works with the most recognized and valued brands in the world, and we are partnered with most of the world's leading merchants. InComm Payments is highly focused on our people and their growth, and we work hard to make a career at InComm Payments meaningful and rewarding. We value innovation, quality, passion, integrity and responsibility in all that we do, and we are looking for great people to join our team as we move forward towards a very bright future.
You can learn more about careers at InComm here:or connect with us on,,, or.
InComm InCentives redefines the connection between merchants and their customers through our stored value and mobile gifting solutions. As the pioneer of digital gift card delivery, we help our customers leverage their gift card programs in new ways to drive sales. The InComm InCentives platform supports gift cards sales through e-commerce, social media, promotional, and B2B toolsets. Gift cards can be delivered physically by mail or digitally to a recipient's email or mobile device.
This position will be located in our our St. Louis or Kansas City office. As part of the effort to prevent COVID-19 transmission in our community, our team is currently working remotely.
Please visit our websitefor more information about InComm InCentives.
About This Opportunity
Our InComm InCentives team is looking for an Automation Engineer to help craft automated testing solutions that enable rapid delivery of high quality software. You'll be working alongside first-class agile development teams in an energetic environment. Your primary objective will be delivering clear assessments of software quality in the shortest possible cycle time by building and supporting testing framework, tests, and test tools with API and UI-based test automation frameworks.
Responsibilities
Participate in testing efforts on a cross-functional product team in an agile environment

Contribute to an established automation framework by adding UI and API automated tests

Become an expert in how InComm Payments systems operate

Assess risks and orchestrate appropriate test coverage to mitigate risks

Collaborate on a tight-knit agile team; participate in daily stand-ups, estimating/planning, and retrospectives

Perform session-based exploratory testing to understand the system and uncover problems

Investigate and clearly report issues

Support developers, product teams, and customer-facing teams with troubleshooting assistance

Examine failures and facilitate continuous improvement efforts within and across teams

Provide value wherever possible, driven to get things done
Qualifications
Required:
3-5 years of experience in a similar role

Ability to decompose complex systems and discover the most important issues quickly

Experience-based understanding of nuances of QA in an agile environment

Demonstrate understanding of architecture and technologies you've tested

Basic programming/scripting ability with experience using multiple languages

Driven for continuous improvement in yourself and your team

Methodical, focused, disciplined; you don't drop the ball

Collaborative; you communicate and work effectively with your team
Preferred:
BS in Computer Science or related field

Trained in Rapid Software Testing methodologies

Experience with relational databases (SQL)

Basic programming ability; working knowledge of C# and/or JavaScript
InComm is an equal employment opportunity employer. We adhere to a policy of making employment decisions without regard to race; color; religion; national origin; sex; sexual orientation; pregnancy, childbirth, or related medical conditions; age; disability or handicap; citizenship status; service member status; or any other category protected by federal, state, or local law.
*This position is eligible for the Employee Referral Bonus Program - Tier II
Job LocationUS-MO-St. Louis | US-MO-Kansas City
TypeFull-Time