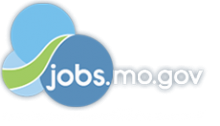 Job Information
Honeywell

Chemical Engineer / R&D Scientist - Materials

in

Kansas City

,

Missouri
The future is what you make it!
When you join Honeywell, you become a member of our team of problem solvers, innovators, dreamers, and doers who make the things that make the future. Working at Honeywell isn't just about developing cool things. That's why all of our employees enjoy access to career opportunities across different fields and industries.
Are you ready to help us make the future?
Honeywell's Federal Manufacturing & Technologies business manages the U. S. Department of Energy's Kansas City National Security Campus in Missouri and New Mexico, manufacturing sophisticated mechanical, electronic and engineered-material components for our nation's defense system. Honeywell is on the leading edge of supplying engineering and manufacturing expertise for our nation's defense and national security. Visit kcnsc.doe.gov for more information about working for Honeywell at the Kansas City National Security Campus.
This position is located in Kansas City, MO
Key Duties and Responsibilities:
Honeywell Federal Manufacturing and Technologies is seeking a Chemical Engineer or R&D Scientist for our Science and Engineering Laboratory – Materials to support production and research and development on a wide variety of materials.
The primary responsibility of this position is to support future and current production by designing and executing studies on organic and polymeric materials, maintaining material specifications, and responding to production needs

The candidate will lead and participate in studies that may include designing, synthesizing, characterizing, and developing materials of interest to defense research and development

The candidate will be expected to leverage their understanding of chemistry, materials science, and analytical testing techniques to predict manufacturing behavior of complex organic and polymeric materials

This candidate will be expected to lead teams to identify problems and solutions, draft test plans, obtain funding, and execute work in alignment with the company's commitments and strategic objectives

The successful candidate will enhance the capabilities of an ongoing research and development program, within a multi-disciplinary organization dedicated to advanced materials studies by leveraging an in-depth understanding of materials science

The successful candidate will also champion and execute strategic and tactical initiatives to ensure the KCNSC has quality material available as necessary to support the mission

Broad working knowledge of organic and polymeric materials, novel manufacturing techniques, and analytical techniques is preferred

The successful candidate will have a strong customer-service focus, the ability to communicate effectively with customers who have limited knowledge of chemistry, and a willingness to work either as an independent investigator or as a member of a multi-disciplinary cross-functional team

You Must Have:

US citizenship, needed in order to obtain and maintain required US Dept. of Energy ""Q""-level security clearance

Bachelor's of Science Degree (B.S.) in Chemistry, Chemical Engineering, Materials Science, Physical Science from an accredited institution

Two (2) or more years' relevant experience in a role related to organic chemistry or polymer materials processing, R&D, or production support

We Value:

Advanced degree in Engineering, Science, or applicable business discipline

Leadership experience managing large complex projects with history of successful outcomes

Experience managing internal business processes and guiding documentation

Experience reflective of ability to negotiate, positively influence leaders, team with peers, and mentor teammates to drive resolution for mutually beneficial outcomes

Experience in the management of material specifications (writing, reviewing, updating, etc)

Experience with various materials synthesis, processing, and characterization techniques

These include familiarity with wet chemistry, bench chemistry, analytical testing methods (FTIR, melt flow, mechanical testing, etc.), polymer compounding, and polymer aging

Experience managing and forecasting project budgets (scope/schedule/cost)

Ability to generate accurate and precise analytical data that may be used in formal reports or presentations or for quality acceptance of components utilized in national defense

Ability to work independently with little to no supervision on all job responsibilities

Ability to manage multiple assignments and responsibilities concurrently

Strong communication skills - verbal, written, and presentation

Six Sigma certification

Ability to travel up to 10%

All employees must work in a safe manner in accordance with the Laboratory Health and Safety Program

Note: Candidates with greater experience may apply and may be considered for higher level job classifications commensurate with candidate credentials and as warranted by the scope of work and current business requirements.
Honeywell is an equal opportunity employer. Qualified applicants will be considered without regard to age, race, creed, color, national origin, ancestry, marital status, affectional or sexual orientation, gender identity or expression, disability, nationality, sex, religion, or veteran status.