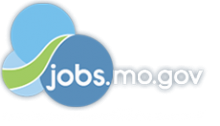 Job Information
DST Systems

Clinical Product Manager

in

Kansas City

,

Missouri
The speed of technology. The influx of data. Shifting regulations. Increased customer expectations.
That's where you'll find DST, helping clients find opportunity in ever-changing and complex customer, business, and regulatory requirements. Mastering complexity is a constantly changing and evolving challenge – one that only a few people can embrace and thrive upon.
If you see your opportunity in complexity, then we are the right fit for you.
Job Description:
Organizational Overview
As an Associate with DST Pharmacy Solutions (formerly Argus), you will be part of an organization that promotes better health outcomes for consumers through clinical and technological innovations. We accomplish this by leveraging the robust technology foundation and powerful analytic resources that are the core of DST, with industry leading clinical expertise and strategic pharmacy and healthcare solutions. You will join a team that is redefining the value of pharmacy in healthcare through the integration of advanced analytics, clinical insights and transformative digital capabilities.
Role Overview
The Clinical Product Manager is an integral part of the Product Innovation and Strategy Team at DST Pharmacy Solutions supporting multiple product lines using the agile methodology throughout the product development lifecycle. The Clinical Product Manager will be responsible for working within the greater Product Innovation team to translate user personals and business requirements into epics, stories, and features for use by the development teams. The Product Manager will participate in daily scrum meetings with respective development teams, and work towards quarterly releases for new products. The Product Manager will also assist the organization with tasks related to the initial launch and pilot implementations. The Product Manager will work in a cross-functional team in support of business strategy and technology functions.
The Clinical Product Manager supports the innovation needs of the product team through application of subject matter expertise, translation of business to technical requirements, and critical thinking skills to jointly manage key development deliverables supporting strategic product releases.
This is a clinical role with an intermediate to high level of pharmacy and healthcare practice elements, requiring analytical and problem solving skills, and familiarity with translating business requirements, process flows and standard operating procedures for use by the development team.
Responsibilities
The product manager is focused on both internal and external work streams, responsible for communicating and clarifying requirements with the development, support, and internal teams.

The product manager evaluates and recommends continuous improvements throughout product lifecycle activities (e.g., analysis/Proof of Concept (POC), development (design/develop), and maintenance).

The product manager is responsible for creating epics, stories, and features to be prioritized with the development teams.

Strong attention to detail in evaluating problems, translating customer requirements, and overseeing the agile product management methodology while accounting for technical features and acceptance criteria.

Collaborates with IT to comply with enterprise project phases, complete appropriate documentation and follow the release schedule timelines as appropriate

Prior experience in coordinating product development meetings involving multiple staff members across cross-functional teams to solve complex problems

Works to improve the quality of released products according to internal and customer requirements

Keeps abreast of new tools and methodologies as well as industry knowledge to best solve problems in the healthcare space related to pharmacy and medical data

Understand DST Pharmacy Solutions' vision and strategy (long and short term) and how they translate into product strategy
Qualifications
Minimal:
Bachelor's degree and 3 years of work-related experience, or Master's degree and 1 year of work-related experience, or 5 years equivalent work-related experience

Experience with product management using agile methodology

Excellent data analysis, reporting, and analytics skills

Critical thinking capabilities

Demonstrated consultation and relationship building skills

Intermediate experience leveraging pharmacy and healthcare related systems, tools and databases including FDB/Medispan attributes, John Hopkins's ACG, and pharmacy claims processing

Strong proficiency with computers and MS Office products

Intermediate to advanced working knowledge of Access and Excel

Familiarity with database design, structure, management, and reporting using SQL, IBM Datastage and/or other industry current query and ETL tools

Familiarity with specialty applications for project and resource collaboration such as SharePoint, JIRA, InfoPath, or Confluence

Excellent verbal, written communication, project management and training/presentation skills
Location:
Kansas City Missouri
DST is an equal opportunity employer and values a diverse and inclusive workplace. All qualified candidates will receive consideration for employment without regard to age, race, color, religion, genetic information, sex, sexual orientation, gender identity, national origin, disability status, protected veteran status, or any other characteristic protected by law. For more information about Equal Opportunity in the Workplace please click here and here. DST is committed to working with and providing reasonable accommodation to job applicants with disabilities. If you are a qualified individual with a disability and need an accommodation or accessibility assistance to complete the online application, please contact us at PeopleCenter@dstsystems.com for assistance.
SS&C DST is a leading provider of specialized technology, strategic advisory, and business operations outsourcing to the financial and healthcare industries. Combining unmatched industry knowledge, critical infrastructure and service excellence, SS&C DST helps companies master complexity in the world's most demanding industries to ensure they continually stay ahead of and capitalize on ever-changing customer, business and regulatory requirements.
We work with companies in some of the world's most demanding industries where rapid shifts in consumer, regulatory, and technology trends are increasingly affecting how our clients do business. For them, keeping up in a landscape of constant change is becoming more and more complex. Through our technology, strategic advisory, and business improvement solutions we work with clients to help them stay ahead of and capitalize on customer, business, and regulatory change.
Mastering complexity is not an end-state. It's a constantly changing and evolving challenge – one that only a few people can embrace and thrive upon. If you see your opportunity in complexity, then we are the right fit for you.