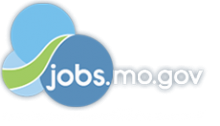 Job Information
Peter Kazella & Associates, Inc.

Data Center QA / QC Technician

in

Kansas City

,

Missouri
Data Center QA / QC Technician Kansas City, MO Apply for this Job
Our client is a Leader in Critical Facilities Assessment and Commissioning Services in the in the U.S. They provide commissioning, consulting and management expertise in Data Center / Mission Critical Facilities Space with the mindset to provide reliability, energy efficiency, and sustainability when providing these consulting services. This career-growth minded opportunity offers exciting projects with leading-edge technology and innovation as well as competitive salaries and benefits.
Data Center QA / QC Technician - Kansas City, MO
We are looking for an experienced Data Center QA/QC technician to support a critical facility data center. You will be responsible for the overall quality and service of the operation and maintenance of multiple critical facility infrastructure systems in accordance with company's policies and procedures. These Data Centers are a 7x24x365 a year operation. Responsibilities include the delivery of quality and consistent services and support as established by the Corporation while satisfying unique site requirements and ensuring proper performance reporting of key metrics for the site. The successful candidate will have demonstrated experience in creating and implementing multi-facility, standards based Operations & Maintenance programs. Must have experience analyzing processes, creating process documentation, developing operational procedures and communicating effectively with both business and operations managers. You will support the development and implementation of Mission Critical O&M initiatives, based on company's best practices.
Responsibilities:
Performing periodic site walk-throughs in order to ensure Company's procedures (SOPS and MOPS) and standards are followed. This includes assisting the Facilities Manager, Technicians and any other contracted vendors.

Site acceptance and commissioning of the facility to ensure the site meets the superior and dynamic standards of Company Standards.

Assisting in the development of procedures/Method of Procedures (MOPs) for the DC build. Oversight, Verification and Auditing of Scripts

Have experience with both routine and emergency service on a variety of state of the art critical systems and expertise with chillers, cooling towers, computer room air handlers, fire detection / suppression; building monitoring systems; etc. Also be familiar with electrical equipment: medium voltage switchgear, diesel generators, UPS systems, power distribution equipment.

Conduct analyses and prepare reports on all aspects of the critical facility operations and maintenance.

Work with business leaders to coordinate projects, manage capacity and optimize plant safety, performance, reliability and efficiency.

Review MOPs and SOPs for all work on critical data center facility equipment.

Ensure that a constant state of readiness in support of the mission goal of 99.999% uptime

Design Critical Environment Programs for both internal and external clients.

Coordinate with Design/Construction Team

Assess, recommend and implement industry best practices into new and existing Critical Environment Programs.

Develop process documentation and training materials.

Qualifications:

Data Center Commissioning Experience

5 years of experience in data center facility operations. Solid Understanding of Critical Electrical and Mechanical / HVAC equipment in a data center environment

Data Center Capital Project experience a plus

Navy Nuke Experience - Navy Nuke Trained / Naval Nuclear Training

EMN - Electricians Mate (Nuclear Trained)

ETN - Electrical Technician (Nuclear Trained)

MMN - Machinist Mate (Nuclear Trained)

Strong verbal and written communications skills; Good presentation skills

Bachelor's Degree in Mechanical Engineering a plus

Superior analytical, planning and problem resolution skills

Highly organized with proved project management abilities

Strong organizational skills and detail oriented

Strong customer service skills

Proficient in Microsoft Office

Submittal Instructions:

Please send resumes to resume@pkaza.com ( resume at pkaza dot com ) with 14339420 in the subject. After applying, if you have further questions, you may call 973-895-5200 and ask for Iggy. You can also submit via our career portal and take a look at other Critical Facility openings we are working on at, https://www.pkaza.com/jobs/

If you are in Data Center Facilities but this opportunity is not what you are looking for let's still talk. New openings are coming in weekly and others we are not allowed to post. We also not only keep leads confidential but pay for referrals as well.

Company offers competitive salaries and benefits package including medical insurance and a 401(k) plan.

EOE/AA Employer M/F/D/V

Pkaza, LLC is a third party employment firm. All fees assessed by Pkaza will be paid by our employer that we represent and not by the candidate.

Apply for this Job