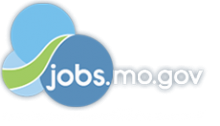 Job Information
Kansas City Southern Railway

Data Scientist

in

Kansas City

,

Missouri
Data Scientist
Tracking Code
50042357 - 112020
Job Description
Job Summary
Kansas City Southern is seeking an innovative problem solver that is driven by AI and data science. Who can operate in a fast paced, data rich environment, with endless opportunities to develop innovative solutions that will support continued improvement in railway operations. While working with fellow railroaders focusing on inefficiencies by identifying insights from existing data and developing models that will help tackle problems.
The ideal candidate for this role will have strong practical data science skills, a solid academic understanding of how modeling techniques work, application, and be able to explain the findings in simple terms.
Job Duties
Perform analysis to discover opportunities for improvement and be able to prove how the models built have improved the work

Work across the organization to gather data, engineer features, and produce models that can be deployed into a production environment

Able to build models either in a cloud environment or an on-premises Linux environment using open source and big data tools and display the results using a visualization tool

Capable of building engineered features to create machine learning models

Experience with time series, random forests/gradient boosting machines, neural networks, MCMC and generalized linear mixed models
Basic Qualifications
Bachelor's degree in engineering, mathematics, statistics, or computer science

Minimum of 5 years of work experience in data science or related experience

Or equivalent combination of education and experience
Preferred Qualifications
Master's Degree in Data Science

Proficiency in English and Spanish

Expertise in Python for data analysis, R preferred but not required

Experience with the Microsoft Stack: SQL Server Management Studio, Power BI, Azure ML Studio

Excellent verbal/written communication, and the ability to present and explain technical concepts to business audiences

Works independently and receives minimal guidance. Solves complex problems; takes a new perspective using existing solutions. Leads projects with moderate scope, risks, and resource requirements. Acts as a resource for colleagues with less experience. Develops and handles operational initiatives to deliver tactical results.
The duties listed are representative of the job; however, it in no way states or implies that these are the only duties a person may be required to perform. The omission of specific statements of duties does not exclude them from the position if the work is similar, related, or is an essential function of the position.
We are proud to be an EEO/AA employer/Veteran/Disabled. We maintain a drug-free workplace and perform pre-employment substance abuse testing.
Job Location
Kansas City, Missouri, United States
Position Type
Full-Time/Regular