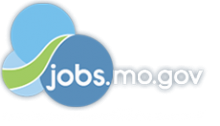 Job Information
H&R Block

Director

in

KANSAS CITY

,

Missouri
375448BR
Title:
Director
What you'll do... :
JOBSUMMARY
Direct, manage, and coach teams across a department within a business unit or function. Lead and direct operations of assigned groups and/or large initiatives for the organization. Work closely with executives within the business units to monitor performance and to develop strategies for future programs to meet business needs in assigned business areas. Foster staff communication with various business units or functions within the company. Coordinate with external entities to design, develop and implement new products or programs.
ESSENTIAL DUTIES ANDRESPONSIBILITIES
Strategic Planning & Direction a) Meet with executive management, business representatives, external partners, and various focus groups to receive feedback on current systems, processes and procedures and to brainstorm enhancements for future program and development initiatives.
b) Ensure that goals and objectives for the organization align with strategic priorities.
c) Understand how department programs and products can be applied to improve tax operations productivity, and/or help the business gain competitive advantages.
Resource Management a) Provide leadership and ongoing status updates. Collaborates across departments on projects.
b) Coach managers on supervising techniques, performance management, and training options.
c) Evaluate staffing needs and hire staff based on workload, timeline, and priorities. Determine best staffing solution (i.e., contractor, temporary, or regular HRB associate).
d) Monitor department productivity and provide staff members with direction. Provide regular performance feedback to staff members.
e) Conduct annual and quarterly reviews. Ensure that the management Staff provides timely, accurate reviews for their staff.
Financial/Budget Management a) Accountable for developing and managing an annual department operating plan and associated budgets which are moderate to significant in size and complexity.
b) Prepare and manage departmental budgets. Review and approve staff requests for hardware / software upgrades and replacements. Approves apply order forms signed by department managers; approve local purchases; and approve invoices for payment.
Operations/Project Management a) Participate in the program planning process with other members of management and affected external partners.
b) Develop proposals, statements of work, RFP's, and RFI's.
c) Monitor operational and/or project schedules to ensure that work is on track for timely completion with high quality.
d) Ensure external partner and vendor coordination for processes or projects.
Inform leadership and executives within various business units of schedules and other pertinent operational details.
QUALIFICATIONS
Education
a) Bachelors degree in related field or the equivalent through a combination of education and work experience.
b) MBA or Masters Degree preferred.
Minimum qualifications
a) Significant experience in area of expertise and/or product/program management experience , typically 10+ years with increasing levels of responsibility.
b) 5+ years people management experience
c) Ability to translate business strategy into department/product/program strategy.
d) Ability to guide groups toward a vision and identify/develop solutions.
e) Experience with cost benefit analysis in preparing/reviewing business cases.
f) Experience developing and managing a significant department budget.
g) Demonstrated leadership and ability to influence others across the organization.
h) Demonstrated experience and knowledge of schedules, tight deadlines, and competitive demands
i) Ability to work with external vendors
Job ID:
375448BR
Address1:
ONE H&R BLOCK WAY
City:
KANSAS CITY
State:
Missouri
About H&R Block... :
We're here to live our purpose—to provide help and inspire confidence in our clients and communities everywhere. We take our work personally, because we know what it represents: Families and homes. Livelihoods and lives.
We've been true to that purpose since brothers Henry and Richard Bloch founded our company in 1955. Since then, we've grown to approximately 12,000 tax offices throughout the United States and around the world. When you join our team, you'll add to the momentum of a forward-thinking company—one that defined an industry and is now leading its transformation.
Employee Type:
Regular
It would be even better if you also had... :
Master of Business Administration
What you'll bring to the team... :
Education:
Bachelor's degree in a related field or the equivalent through a combination of education and related work experience.
Work Experience:
More than 10 years Manage projects and priorities

More than 5 years Supervisory/management experience

10 years Minimum related work experience
Posting Title:
Director, Products & Services
Job Family:
People Leaders