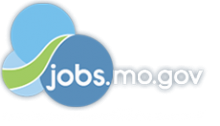 Job Information
Loews Hotels & Co

Engineer II

in

Kansas City

,

Missouri
Loews Hotels & Co will venture into Kansas City, MO with the new Loews Kansas City Hotel. The 800-room hotel will feature 60,000 square feet of meeting & function space, with a sky bridge connecting to the 800,000 square foot Kansas City Convention Center. The hotel will mark the first hotel catering to groups & meetings to open in more than 20 years in Kansas City. Two signature restaurants, a Grab & Go bakery and a rooftop lounge will round out this all glass, 24 story hotel, which will stand out on the city's skyline. Loews Kansas City will be located at the cornerstone of an already vibrant and continuously growing downtown Kansas City.
General
Performs work requiring the basic skills in most of the following trades: electrical, plumbing, HV AC, carpentry, paint/wall cover, locksmith, in addition to performing other general maintenance duties

Responsible for all maintenance for the primary trade, area of expertise

Provides supervision and training to subordinate engineering positions

Responds to trouble/complaint/maintenance request calls throughout the hotel and grounds when directed to do so by supervisor

May work with hazardous materials and chemicals in the performance of duties

Uses tools, equipment, materials and chemicals safely and efficiently according to manufacturers instructions/MSDS requirements

Checks clipboard and Maintenance Requests lists, daily for work assignments, at the beginning of and throughout each shift

Communicates status of job assignments and maintenance requests to supervisor

Notifies supervisor/dispatcher as required upon completion of work assignment

Completes appropriate records associated with work perform

Makes minor repairs to equipment brought into the shop

May assist in performing the duties of dispatcher as needed

May assist/perform minor set-up duties for functions throughout the hotel and grounds

Is completely familiar with Hotel Emergency procedures and able to respond quickly and accurately

Supportive Functions and Responsibilities

Promotes and applies teamwork skill at all times

Notifies appropriate individuals promptly and fully of all problems and/or unusual matters of significance

Is polite, friendly, and helpful to all guests, management and fellow employees Attends all appropriate hotel meetings and training sessions

Maintains cleanliness and excellent condition of equipment and work area

Executes emergency procedures in accordance with hotel standards

Complies with required safety regulations and procedures

Complies with hotel and department standards, policies and rules

Recycles whenever possible

Remains current with hotel information and changes

Complies with hotel uniform and grooming standards
Specific Job Knowledge, Skills, and Abilities
The individual must possess the following knowledge, skills and abilities and be able to explain and demonstrate that he or she can perform the essential functions of the job, with or without reasonable accommodation:
Post high school training in engineering/maintenance related discipline

Ability to read, write and speak English fluently

Strong mechanical background with minimum 2 years hands on experience in maintenance related activity. Previous hospitality experience required.

Ability to bend, stoop, and lift ( up to 75 lbs.) repetitively

Ability to work flexible hours to include weekends and holidays

Must be guest oriented and possess excellent hospitality skills
Qualifications
High school diploma or its equivalent preferred
Headquartered in New York City, Loews Hotels & Co is rooted in deep heritage in the hotel industry and excellence in service. As one of the only independently owned family hotel companies, we know that hospitality comes from the heart.
Loews Hotels & Co owns and operates hotels and resorts across the U.S. and Canada. Located in major city centers and resort destinations, including multiple hotels in partnership with Universal Orlando Resort, Loews Hotels & Co features properties grounded in family heritage and dedicated to delivering unscripted guest moments, all with a locally handcrafted approach. We pride ourselves on the individuality and uniqueness of our offering.
Joining Loews Hotels & Co means not just gaining a job, it means becoming a part of a family. A family where Team Member growth and empowerment are part of our DNA and have been for decades. We offer progressive benefits including paid parental leave, 401K matching and travel benefits, and opportunities for ongoing learning and development. But beyond that, as a member of the Loews Hotels family, you are part of a culture of diversity and inclusion, one that works hard to protect our environment with eco-friendly and sustainability programs, and one that is always a good neighbor to their communities, supporting them in ways large and small. We welcome you to join us.
Loews Hotels & Co is an Equal Opportunity Employer committed to a diverse and inclusive work culture. All qualified applicants will receive consideration for employment without regard to race, religion, gender, national origin, protected veteran status or any other basis protected under federal, state, or local law.