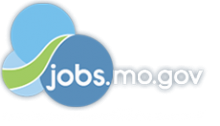 Job Information
Blount International, Inc.

Environmental, Health, and Safety Manager

in

Kansas City

,

Missouri
Environmental, Health, and Safety Manager
Apply now »
Date: May 18, 2021
Location: Kansas City, MO
Company: Oregon Tool
Work Location: Kansas City, MO (Mfg Plant)
Functional Area: Manufacturing
Number of Openings: 1
Current Openings: 1.00
---
Blount International, Inc. has an exceptional opportunity.
We are committed to excellence in our people, products, performance, and profits. We believe our team members are the foundation of our Company's success, and we are committed to continuous improvement and learning, exceptional quality, connecting with our customer, and good relationships with our team members.
Key Responsibilities:
EHS Regulatory Compliance
· Applies continuous improvement methodology to EHS programs by implementing the Corporate Environmental
Management System.
· Works with the Director of Environmental, Health & Safety to conduct internal audits and, working with Operations
and Management, develops and implements corrective action plans to enhance compliance with applicable
federal, state, and local EHS regulatory requirements.
· Maintains a working knowledge of current and impending EHS regulatory requirements.
· Prepares reviews, submits, and/or maintains required environmental, health, and safety reports, forms, or other
documentation or recordkeeping.
· Implements and documents all required environmental, health and safety training, including but not limited to,
OSHA, DOT, EPA, and New Hire Orientation.
· Drives a culture of environmental and social responsibility, engaging all levels of personnel and stake holders.
· Maintains necessary EHS training and certifications in order to perform duties of EHS manager
Safety and Environmental Culture
· Promotes safe work practices and environmental responsibility through policies, procedures, and awareness
programs to reduce EHS risks and unsafe work practices.
· Manages an accident investigation process applying root cause analysis and corrective actions.
· Analyzes injury trend data to determine preventions strategies
· Responds timely to address EHS issues, engaging the safety committee, direct employees and supervisors.
· Maintains a safety improvement and engagement program with internal and external stakeholders
· Develops production leaders to become proactive safety champions using improvement methodology
· Sets a positive example by demonstrating commitment to environmental, health and safety and company values.
Develop Cost Savings
· Administers EHS program while considering cost reduction strategies
· Strives to reduce loss-time injuries and worker's compensation claims; Develops an Occupational Health program
and developmental relationship with the local Occ Health support structure.
· Identifies and implements waste reduction or raw material conservation projects
Engage with Internal and External Stakeholders
· Coordinates with Blount's Director of Environmental, Health and Safety and participates in related conference
calls and meetings to implement corporate EHS policies and initiatives.
· Drives sustainability efforts and helps champion social responsibility and green initiatives.
· Advises facility, FLAG, and Director of Environmental, Health and Safety on EHS-related issues
· Serves as main point of contact for federal, state, and local environmental and health and safety regulatory
agencies.
· Works with employees at all levels of the organization to identify and address safety and environmental risks and
to develop and implement effective solutions.
· Verify through local sites that emergency and first-aid equipment is properly maintained and accessible.
· Oversees that SDS are maintained; oversees the chemical approval process.
Required Capabilities:
· BS/BA degree in Occupational Safety or related field of study.
· Seven years of progressive experience developing, implementing, and maintaining EHS programs in manufacturing and warehouse environments, including but not limited to maintaining compliance with EHS requirements, maintaining a Plan-Do-Check-Act management system, performing EHS training, working with regulatory agencies, and conducting accident investigations. · Working knowledge of EPA, OSHA, DOT, and ANSI requirements.
· Ability to assess manufacturing operations, equipment, and working conditions and compare with EHS requirements to implement compliance solutions and corrective actions. · Strong facilitative leadership abilities to enable organization to achieve EHS objectives
· Effective interpersonal and communication skills and ability to convey EHS information so that it is understood by Management and employees.
· Professionalism in work product and representation of the company
· Self-direction with ability to manage time and establish priorities
· Proficiency using Microsoft software, including but not limited to Outlook, Excel, Word, PowerPoint, and Internet Explorer.
· Demonstrated success in decision-making and problem solving.
· 20% domestic and international travel required.
Physical Demands:
The physical requirements described here are representative of those that must be met by an employee to successfully
perform the essential functions of this job. Reasonable accommodations may be made to enable individuals with
disabilities to perform the essential functions.
While performing the duties of this job, the employee is frequently required to stand, walk, sit; use hands to finger, handle,
or feel objects, tools, or controls; reach with hands and arms; climb stairs; balance; stoop; kneel, crouch or crawl; talk or
hear; taste or smell. The employee must occasionally lift and/or move up to 30 pounds. Specific vision abilities required by
the job include close vision, distance vision, color vision, peripheral vision, depth perception, and the ability to adjust
focus. Ability to work in front of a personal computer for long periods of time.
Travel:
Less than 40%
Work Environment:
The work environment characteristics described here are representative of those an employee encounters while
performing the essential functions of this job. Reasonable accommodations may be made to enable individuals with
disabilities to perform the essential functions.
While performing the duties of this job, the employee is exposed to normal plant, shop, or office conditions. From time to
time slightly disagreeable features. The noise and air quality levels in the work environment a re usually moderate.
ABOUT BLOUNT INTERNATIONAL, INC:
Blount is a global manufacturer and marketer of replacement parts, equipment, and accessories for consumers and professionals operating primarily in two market segments: Forestry, Lawn, and Garden ("FLAG"); and Farm, Ranch, and Agriculture ("FRAG"). Blount also sells products in the construction markets and is the market leader in saw chain and guide bars for chain saws. We also supply original equipment manufacturers (OEM) with cutting attachments.
Blount offers products under the brand names of OREGON®, Carlton®, Woods®, KOX, SpeeCo®, ICS®, Pentruder, and Merit. For more information, visit www.blount.com .
Blount will only employ those who are legally authorized to work. Any offer of employment is contingent on the successful completion of a background investigation and drug screen. It is the policy of Blount International to provide equal employment to all qualified persons without discrimination based on sex, race, color, religion, age, marital status, national origin, citizenship, disability, veteran status or any other status protected under law.
During the application process we will not ask for or collect any confidential, proprietary or sensitive personally identifiable information (e.g. date of birth; drivers license number; or credit card, bank account or other financial information) (collectively, "Sensitive Information"). If you submit any Sensitive Information, you do so at your own risk and we will not be liable to you or responsible for consequences of your submission. This notice should not be construed as an offer of employment or creating any terms of employment.