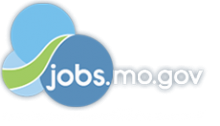 Job Information
Federal Reserve Bank

Expert/Lead Technology Product Manager

in

Kansas City

,

Missouri
_Job Summary:_
The Treasury Financing Modernization Department of the Federal Reserve Bank of Kansas City is seeking an Expert/Lead Technology Product Manager. The Technology Product Manager will serve as the representative of our line of business to ensure our needs are adequately represented both through enhancements, support, and inclusion while developing modern and contemporary applications. This person will serve as an integral leader in the organization responsible for ensuring systems properly support our business needs and continue to evolve with enhanced functionality, increased automation and efficiency, and absolute accuracy.
_Key Activities:_ * * Work with business sponsors/stakeholders and product owners to define, lead, and manage the program life cycle (compilation of many products). Specifically: * Applies deep understanding of business processes, goals, and problems and advocates for business needs across the product lines. * Develops strategic product(s) roadmaps and define a long-term vision that support the business goals (e.g. understand multi-year business priorities and propose strategies that support those goals) * Works with business leadership to proactively identify opportunities for new or expanded product/service alternatives, functionality enhancements, and/or other modifications to relevant products * Builds business case documentation to ensure product delivery adds business value to the overall product(s) * Ensures product vision is communicated to the product owners
* Works independently and is accountable for influencing and developing the strategic product roadmap and vision in partnership with product owner, sponsor, and/or stakeholder. * Coaches, delegates, and reviews work of less experienced staff as well as serves as a knowledge resource. * Advanced understanding of technology delivery and product management. * Advanced understanding of the business line industry. * Serves as a thought leader in defining product roadmaps and long-term visions.
* Manages multiple products within a program. * Exceptional leadership skills, including in a matrixed project team model.
_Qualifications:_
Relevant bachelor's degree from an accredited college or university, or equivalent combination of directly related education and/or experience.
Typically requires ten or more years of experience in a combination of technology product management, or software development, and business line industry knowledge.
Knowledge of applicable software development life cycle methodologies and frameworks(e.g. Agile SCRUM, SAFe, etc.).
Product management certification required.
United States citizenship is required for this position. This position has additional screening requirements due to the information accessed while performing the job. These additional screenings would be initiated at the time of offer acceptance and can take up to a couple of months to be completed. You can begin work before the screening is completed; however, continued employment is contingent on acceptable screening results. The areas screened may include education/employment verification, criminal history, credit history, and reference checks.
Follow us on LinkedIn, Twitter, and our YouTube channel - Kansas City Fed.
/We [Federal Reserve Bank of Kansas City] are committed to building a diverse workplace, and are continually striving to achieve this goal. As such, we provide equal employment opportunities regardless of race, color, religion, sex, gender identity and/or expression, national origin, age, disability, sexual orientation, or genetic information. /
Organization: *Federal Reserve Bank of Kansas City
Title: Expert/Lead Technology Product Manager
Location: MO-Kansas City
Requisition ID: 265119