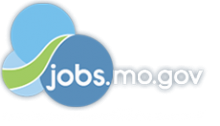 Job Information
Whiting Corporation / Whiting Services, Inc.

Field Service Technician

in

Kansas City

,

Missouri
Openings (https://whiting.applicantstack.com/x/openings?pge=1) >> Field Service Technician
Field Service Technician
Summary
Title:Field Service Technician
ID:11032047
Department:Rail Hydraulics
Location:Kansas City, MO
Description
Job Title: Field Service Technician – Whiting Services
Area of Interest: Field Service
Career Level: 5-10 Years
City: Kansas City
State: Missouri
Job Description: Field Service Technician
Whiting Services has an immediate opening for a Field Service Technician for their Pittsburgh, PA Hydraulics group. Qualified person is needed in the Kansas City, MO area to service and maintain industrial hydraulic lift equipment for railcar and locomotive applications. This includes inspection, repair of mechanical/hydraulic/electrical systems, as well as assisting in the installation of new systems. Extensive domestic travel is required.
Key Responsibilities:
· Co-ordinate with and support Product Management, Manufacturing and Engineering groups as required.
· Read and interpret Whiting Hydraulics and customer blueprints, manuals and other specifications to determine installation procedures and/or troubleshooting methods.
· Comply with Company, local and customer regulations and safety requirements.
· Oversee and assist in the installation of heavy duty mechanical/hydraulic equipment in the field.
· Installations include mechanical, hydraulic, pneumatic and electrical equipment installation, PLC control systems and other activities as required.
· Installations will involve coordination with clients and sub-contractors concerning site preparation work not performed by Whiting Hydraulics such as civil work and building construction.
· Field service troubleshooting calls, equipment inspections, start-up and commissioning responsibilities.
· Train customers in operation of equipment.
Maintains safe and clean working environment by complying with procedures, rules and regulations.

E-Railsafe and Roadway Worker Protection (RWP) certification for applicable client railways, plus other customer-based training as may be required to access work sites.

Other job-related tasks.

Minimum Qualifications:

5-10 years' experience managing and assisting in the field installation, and servicing of heavy duty mechanical/hydraulic equipment.

Strong mechanical skill set required.

Skilled in troubleshooting hydraulic and electrical systems, especially PLC control systems and remote monitoring systems a plus.

Familiarity with safe electrical work practices, hazard assessments and personnel protective equipment requirements.

Strong goal setting, planning and prioritizing skills.

· Proficient time management, technical communication, interpersonal and organizational skills are vital to support manufacturing group as required.

Professional written and verbal communication skills.

Ability to read blueprints, schematics and wiring diagrams.

Problem solving skills and the ability to make the necessary decisions to move forward the work at hand.

The employee may occasionally be required to lift and/or move up to 50lbs, and be subjected to occasional moderate to intense physical exertion while performing required duties.

Ability to work in confined spaces such as pits.

Essential: Valid driver's license and acceptable driving record.

Excellent knowledge of English, both strong written and spoken.

Overtime hours may be necessary as workloads dictate. This may include weekdays, weekends and/or holidays.

Extensive travel to work sites throughout North America is required on a weekly basis

HS diploma or GED preferred.

In return, we offer an opportunity to build a solid career with competitive compensation and a very attractive benefits package, including health care coverage and 401(k) program.

The applicant(s) for the above job opening(s) will be hired regardless of race, color, age, religion, marital status, sex, national origin, handicapped or veteran status.
Apply Now (https://whiting.applicantstack.com/x/apply/a2wdk9c45gf4?pge=1)
Refer to a Friend (https://whiting.applicantstack.com/x/refer/a2wdk9c45gf4?pge=1)
Alternatively, you can apply to this job using your profile on one of the following sites: