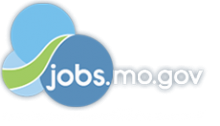 Job Information
City Wide Maintenance

Full Time Second Shift Floor Tech at University of Kansas Health Systems

in

Kansas City

,

Missouri
*Full-Time Second Shift Floor Tech at University of Kansas Health Systems *
City Wide Maintenance has been keeping Kansas City commercial properties looking their best for over 50 years, offering 20 building maintenance solutions from janitorial to window washing to floor care.
*Opportunity *
City Wide has new openings for Full-Time 2nd shift Floor Tech at the University of Kansas Health Systems. This is a high profile account Under general supervision, the employee performs cleaning tasks and operates various types of cleaning equipment.
Shift - Monday through Friday from 3:30 pm to 11:30 pm, Pay rate – $ 15.00 per hour.
Shift- Tuesday, Wednesday, Thursday, Saurday, Sunday 3:30 pm to 11:30 pm -$17.00 per hour.
Duties
Floorcare technicians are generally responsible for the overall floor maintenance of hard surface and carpet (dust and wet mopping, stripping, waxing, buffing, shampooing, extraction & bonneting) of areas that include offices, resident rooms, corridors, lobbies, entrances, stairwells and other public areas such as dining rooms. Vacuum, dust/sweep, and mop of floors and stairs.
The floor technician is responsible for the satisfactory and timely completion of the assigned cleaning area according to schedule.
It is responsible for the safe and proper mixing and use of cleaning solutions and adheres to all safety precautions.
Work involves pulling and pushing, carrying weight up to 50 pounds, twisting, bending, and reaching from floor to waist height and from waist to above head.
Applies stripper to floors (slippery surface) to remove old wax then refinishes floors with the new wax product.
Represents City Wide in a positive manner; is able to follow oral instructions, is pleasant, tactful, and courteous and cooperative with supervisor, co-workers, residents, and client staff.
Requirements
Must be 18 years old and successfully pass City Wide background checks
10-panel drug test
Vaccinations including – TB Test, Hep-B Vaccine, Hep-B Titer, MMR Vaccine, MMR Titer, Varicella Titer, Varicella Vaccine, and Tetanus/Diphtheria or Tdap
Minimum 1-year experience in floor care preferred, but on-site training is provided.
Knowledge of how to strip, wax, and burnish floors with minimal to no assistance upon completion of the initial training period.
Must be reliable, willing to work at a fast pace and be very detailed
Cleaning experience a plus
Ability to listen to customer requests and follow supervisor's directions
HS Diploma or GED
Due to the type of facility, all employees and contractors must successfully complete the requirements for the general public's safety and health.
Will be required to walk, stand, bend, reach, lift, and repeat cleaning motions utilizing cleaning equipment and supplies. Ability to work on feet for an extended period of time and lift up to 35 lbs.
To apply in-person, visit our office at 2407, Southwest Blvd., Kansas City, MO 64108, Mon-Fri, 1:00p-6:00p. Phone: 816-421-0034
City Wide is an Equal Opportunity Employer.
City Wide is a national organization of locally-owned businesses that manages maintenance services for commercial properties. Founded in Kansas City in 1961, we have grown to support a national sales and management organization in more than 50 cities around the United States. Our company culture derives from the values of our founders, and emphasizes professionalism, trust, and community service.
City Wide offers the dual benefits of a small-business atmosphere and a national support organization. Here you will find a strong culture of entrepreneurship with high expectations, and a culture of coaching and support to back it up.
Come work for City Wide, and you will find unparalleled peer support and an organization entirely supportive of your professional development and success. Employee excellence is featured at monthly scorecard meetings, encouraged with employee-generated recognition and reward programs, and celebrated with annual and occasional events and awards.
If you do not see a position available in the specific market you are interested in, please use our* locations page *to contact that location directly regarding possible employment opportunities. If you were approached by a City Wide employee as part of a recruiting effort and do not see a position available in that market, we suggest contacting that person directly.
City Wide of Kansas City was recently recognized as one of Ingram's 2018 Best Companies to Work For! Also, don't forget to check us out on Glassdoor!