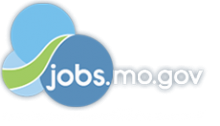 Job Information
New York Blood Center

Genomics Technician I

in

Kansas City

,

Missouri
Looking for a Medical TEchnologist, Clinical Lab Scientist, or a Medical Lab Scientist
Works under the general supervision of managerial staff. Responsible for performing all laboratory testing including DNA and serologic based testing of blood samples from patients and donors for clinical and research purposes.
Supports organizational and departmental quality efforts by accepting responsibility for:
Reporting any problems relating to the product, process, or quality system, and

Participating in implementation of solutions to problems.
Essential Functions:
Follows established guidelines, procedures, practices, and policies as required.

Performs validation of equipment and assays as needed.

Performs sequence analysis, review results, and submit results for review.

Performs quality control on reagents and equipment.

Performs research projects under the direction of the director.

Performs genomics testing including DNA extractions, PCR-based testing and preparation and submission of products for sequencing.

Performs automated and manual serologic antigen typing of patient and donor samples.

Follows laboratory safety and ensures safety best practices are followed.

Reviews assays performed by co-workers, interprets results and generates draft reports.

Maintains legible, accurate and up-to-date records of samples tested and documents details of all tests performed.
Skills and Knowledge:
Knowledge of basic laboratory techniques.

Knowledge of a variety of software applications including industry specific.

Knowledge of theoretical and practical applications of Immunohematology.

Knowledge of theoretical and practical applications of genomics is recommended.

Attention to detail in all work processes.

High level of interpersonal skills which include appropriate verbal communications, non-verbal communication, decision making, and problem solving.

Ability to demonstrate poise, tact and diplomacy in dealing with a variety of staff up to and including executive leadership.

Ability to communicate clearly with authority, both in writing and verbally, to others in one-on-one or small group settings.

Ability to interact with individuals at all levels of the organization and customers in a helpful, courteous and friendly manner while demonstrating sensitivity to and respect for diverse populations.

Ability to plan and organize job tasks or resources in an efficient manner.

Ability to be responsive and available to management in order to address issues and concerns as they arise.

Ability to work in a fast-paced environment while demonstrating the ability to prioritize, execute, and delegate competing tasks and demands.

Ability to use logic and reasoning to identify and analyze the strengths and weaknesses of alternative solutions, conclusions or approaches to problems within established policies and procedures.

Ability to identify moderate problems in a timely manner, decipher information to develop and evaluate options and implement solutions.

Ability to work with and maintain confidential information.
Requirements:
Bachelor's Degree in Medical Technology or Biological Science or related field.
Experience:
Five years' experience in laboratory setting.

Any combination of education, training and experience that has supplied the necessary knowledge, skills and experience to perform the essential functions of the job.
ID: 2021-3156
External Company Name: Community Blood Center Of Greater Kansas City
External Company URL: https://savealifenow.org
Street: 4040 Main Street