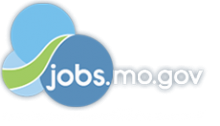 Job Information
Honeywell

Inspector, Tool & Precision Gage - CMM Programmer (Any Shift) $38.54 per hour

in

Kansas City

,

Missouri
The future is what you make it!
When you join Honeywell, you become a member of our team of problem solvers, innovators, dreamers, and doers who make the things that make the future. Working at Honeywell isn't just about developing cool things. That's why all of our employees enjoy access to career opportunities across different fields and industries.
Are you ready to help us make the future?
Honeywell's Federal Manufacturing & Technologies business manages the U. S. Department of Energy's Kansas City National Security Campus in Missouri and New Mexico, manufacturing sophisticated mechanical, electronic and engineered-material components for our nation's defense system. Honeywell is on the leading edge of supplying engineering and manufacturing expertise for our nation's defense and national security. Visit kcnsc.doe.gov for more information about working for Honeywell at the Kansas City National Security Campus.
This position is located in Kansas City, Missouri
Summary:
While CMM programming experience is critical to this role, the actual job title is Inspector, Tool & Precision Gage. This role requires someone who can demonstrate a strong working knowledge in mathematics, specifically trigonometry. The Inspector, Tool & Precision Gage inspects tools, molds, sub-assemblies, design gages, test stands, fixtures, templates, set-up devices, and related items for material, completeness and conformance to drawings or other applicable specifications. Inspects product as required by. Inspection request forms, first piece part, tool made samples, prototypes and other piece parts which may be used to evaluate and approve development and manufacturing processes.
Summary of Duties:
Works with Engineers, and Engineering Shop personnel

Works from prints, specifications and other written documentation

May be required to perform inspection work without use of design gages, drawings, or specifications

Requires knowledge of Tool Design, Tool Room and Engineering Shop Operations

Makes precise measurements which may involve accumulative and calculated dimensions Sets up and operates inspection instruments, including multi-axis computerized measuring machines

Must be able to analyze and interpret data and perform identification and paperwork related to the task

Responsible for complying with applicable provisions of Article 19 Environment, Safety, Health and Good Housekeeping of the Collective Bargaining Agreement.

Must be willing to work any shift

Key Responsibilities:

Inspects product/fixtures/tools/etc..

Monitor & Verify Quality

Perform other job duties as necessary

You Must Have:
US Citizenship needed in order to obtain and maintain required US Dept. of Energy ""Q""-level security clearance
High School Diploma or GED
Work experience with shop mathematics including geometry and trigonometry
We Value:
Demonstrated knowledge/experience of Coordinate Measuring Machine (CMM) programming
Demonstrated knowledge/experience of Geometric Dimensioning and Tolerance (GD&T) programming
Demonstrated ability to analyze and interpret data
Effective written and verbal communication skills
Working knowledge of personal computers and related software
Demonstrated knowledge and experience of inspection techniques and processes
Honeywell is an equal opportunity employer. Qualified applicants will be considered without regard to age, race, creed, color, national origin, ancestry, marital status, affectional or sexual orientation, gender identity or expression, disability, nationality, sex, religion, or veteran status.