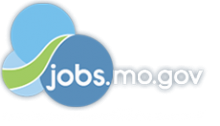 Job Information
Belcan

Lab Technician

in

Kansas City

,

Missouri
Lab Technician
Job Number: 298415
Category: Lab Technician
Description: A new Lab Technician position located in Kansas City, MO just opened up through Belcan! In this role, you will perform routine testing on all samples in the Formulations laboratory, providing analytical data for process control, quality control & process development.
POSITION DUTIES & RESPONSIBILITIES:
Independently performs routine analytical testing to support Formulation production plants. Could work a variety of shifts that include weekends and holidays.

Prepares and analyzes samples by a variety of physical analytical techniques using sophisticated analytical equipment. The instrumentation includes pH meters, viscometers, rheometers, auto-titrators, and laser particle size analyzers.

Understands and operates STARLiMS Laboratory Information Management System (LIMS) and other instrument-specific software systems.

Searches various databases for test methods and specifications to locate information required to complete analyses. Promptly and accurately records, calculates and reports analytical results.

Maintains appropriate records to meet internal requirements as well as, ISO 9001, 14001, and 18001.

Observes good safety and housekeeping practices.

Maintains & cleans laboratory supplies, prepares solutions, disposes of solid/liquid waste and other duties to help in the overall operations of the laboratory.

Follows oral and written instructions.

Knowledgeable of RCRA hazardous waste regulations, waste determinations, waste codes, and how to immediately communicate discovery of spills and leaks. Also must know labelling, inspection, and recordkeeping requirements to accumulate waste in: satellite accumulation areas and less than 90-day containers. Initial RCRA hazardous waste training shall be completed within 1 month of starting job.
REQUIREMENTS/PREFERENCES
High school diploma which includes chemistry, algebra and some work experience or 10 - 20 hours of college chemistry and college algebra with 0 years laboratory experience or a BS degree in a science discipline and 0 years laboratory experience.

Good oral and written communication skills.

High attention to details.

Ability to multi-task and prioritize workload to optimize efficiency and productivity of the laboratory.

A cooperative attitude and desire to work effectively with co-workers as part of a team.

Good computer skills (excel, word)
Current opening is for:
Midnight shift from 10:45 pm - 7:00 am on weekdays.

For example, from 10:45 pm on Sunday - 7 am on Monday.

Periodic work on weekends from 7 am - 3 pm, typically 2 weekend days / month.
Belcan is a global supplier of engineering, technical recruiting, and IT services to customers in the aerospace, industrial, and government sectors. Belcan engineers better outcomes through adaptive and integrated services-from jet engines, airframe, and avionics to heavy vehicles, chemical processing, and cybersecurity. Belcan takes a partnering approach to provide customer-driven solutions that are flexible, scalable, and cost-effective. Our unique capabilities have led to continuous growth and success for nearly 60 years. We are a team-driven Equal Opportunity Employer committed to workforce diversity.
Location: Kansas City , MO
Minimum Experience (yrs): Not Specified
Required Education: Bachelor (BA, BS...)
Benefits:
Return to search results Email this job to a friend
If you have previously registered with us, pleaseLog into apply for this position.
*Logged in members may also add jobs to their job cart