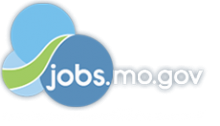 Job Information
WSP-Parsons Brinckerhoff

Lead Planner (ID# 49240)

in

Kansas City

,

Missouri
Lead Planner (ID# 49240) Kansas City, MO
Category: Urban Planning
Job Type: Full Time
Minimum Experience: 8
Required Education: Bachelor's Degree
Job Description
Be involved in projects with our Advisory Services Planning Team and be a part of a growing organization that meets our client's objectives and solves their challenges.
At WSP, we are driven by inspiring the right people to be part of our future-focused business objectives. Our devotion to teamwork has allowed us to build communities and expand our skylines. Here at WSP, anything is within our reach and yours as a WSP employee. Come join us and help shape the future!
WSP is currently initiating a search for a skilled and motivated [Full-Time] Lead Planner for our Plains district. Candidates may be located in any of the Plains states including Missouri, Minnesota, Iowa, Kansas, Nebraska, North Dakota, South Dakota, or Oklahoma. The successful candidate must be a team player and a self-starter, demonstrate strong analytical, communication, and technical, skills, appreciate a diverse array of project work over time, and have a demonstrated working knowledge of land use and transportation planning issues and clients in the Plains states. This position will work closely with planning and environmental planning staff across WSPs central region to research, analyze, document and present information related to various types of planning projects.
Duties and Responsibilities:
May serve as a Project Manager or Task Manager and assist with new project pursuits.

Oversees and performs complex assignments or projects and reviews work of other staff on planning, systems planning, subarea/corridor planning studies.

Oversees and develops environmental or planning studies such as needs assessments, feasibility studies, master plans and impact assessments.

Analyzes project task needs, changes and enhancements and makes recommendations.

Develops statistical performance measures.

Prepares and gives briefings and presentations.

Stays abreast of industry changes and requirements, polices, procedures, and legislation.

Research environmental, economic, demographic, fiscal, legal and/or technical variables for specific projects.

Collecting, analyzing and interpreting analytic and written data (i.e. land use, freight, economic, demographic, fiscal, legal, natural resources, etc.)

Composing correspondence, technical writing and report preparation

Participating and coordinating public and stakeholder public meetings and public participation/outreach processes
Talent is the essence of meeting our client's objectives, goals and challenges. If this sounds like a fit for you, we'd love to have that first discussion about you joining our team.
Job Requirements
Minimum Qualifications:
8 years of experience

Bachelors Degree in Urban Planning, Geography, Public Administration, or related field of study

Experience forming and maintaining client relationships

Experience with MS Office suite and GIS background

Exercise responsible and ethical decision-making regarding company funds, resources and conduct and adhere to WSP's Code of Conduct and related policies and procedures

Proven track record of upholding workplace safety and ability to abide by WSP's health, safety and drug/alcohol and harassment policies
About WSP USA
WSP USA is the U.S. operating company of one of the world's leading engineering and professional services firms. Dedicated to serving local communities, we are engineers, planners, technical experts, strategic advisors and construction management professionals. WSP USA designs lasting solutions in the transportation, buildings, energy, water and environment sectors. With nearly 9,500 people in 150 offices across the U.S., we partner with our clients to help communities prosper.www.wsp.com/usa
WSP provides a comprehensive suite of benefits including medical, dental, vision, disability, life, and retirement savings focused on a providing health and financial stability throughout the employee's career.
At WSP, we want to give our employees the challenges they seek to grow their careers and knowledge base. Your daily contributions to your team will be a key piece in our meeting client objectives, goals and challenges. Are you ready to get started?
WSP USA (and all of its US companies) is an Equal Opportunity Employer Race/Age/Color/Religion/Sex/Sexual Orientation/Gender Identity/National Origin/Disability or Protected Veteran Status.
The selected candidate must be authorized to work in the United States.
Relocation assistance is not available for this position.
This position is contingent upon WSP being selected for a contract or program we are currently pursuing.
This position is subject to and contingent upon client approval of candidates put forth for consideration by WSP.
WSP USA (and all of its US companies) is an Equal Opportunity Employer Race/Age/Color/Religion/Sex/Sexual Orientation/Gender Identity/National Origin/Disability or Protected Veteran Status.