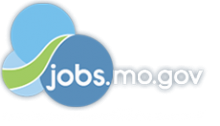 Job Information
Wallace Engineering

Leader of Civil Engineering Services

in

Kansas City

,

Missouri
Civil Engineering Project Manager (Professional Engineer II)
Wallace Engineering is looking for a full time licensed Civil Engineer to lead its civil engineering services for its Kansas City office. Civil engineering services for this office are already in place with two design engineers. An experienced, licensed civil engineer is needed to oversee existing work and employees and to grow civil engineering services. Existing work is primarily commercial site development with architects, developers, and land owners. Company also has experience with residential subdivision work and municipal infrastructure projects in other offices. Selected candidate must have previous experience working with architects or developers on grading, drainage, and utilities for site development of commercial buildings. Candidate must be able to plan, develop, and direct engineering projects varying in size and complexity. Successful candidate must be able to earn the confidence of our clients through elegant, practical and timely engineering solutions and must be able and willing to pursue new and existing clients for new work.
Key Responsibilities and Requirements
Must have at least a Bachelor of Science in Civil Engineering from an accredited university

Must be a licensed engineer

Define scope of services and prepare proposals for projects with Principal approval

Assume responsible charge for engineering projects when applicable; willing and able to sign and seal engineering documents

Plan, develop and coordinate complex projects and directs the work of several staff members

Understand and positively influence financial aspects of projects

Meet with clients

Conduct or direct construction observations

Act as a mentor to other employees
Skill Sets
Strong technical knowledge of engineering systems, materials and procedures

Strong communication skills

Good and developing leadership, management and client relationship skills

Experience or knowledge of Microstation is a plus.
Expectations of Selected Candidate
Hold paramount the health, safety and welfare of the public; place the firm?s success as a high priority; support Wallace?s mission, vision and core values; commit to impeccable quality and strive for error-free documents; commit to providing clients with individualized service; keep employer informed of activities in connection with employment and any issues regarding unethical or unsafe behavior; good written and verbal communication skills; possess or acquire computer proficiency and relevant software knowledge, including MS Word, Excel and Filemaker; able to work independently, or cooperatively and harmoniously with a team; completion of work with accuracy and attention to detail; creative; able to prioritize, manage time, handle multiple tasks and meet deadlines; demonstrate flexibility and adaptability; project a professional demeanor.
Wallace Engineering is an EOE employer.