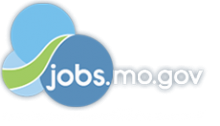 Job Information
Honeywell

Machining Process Engineer

in

Kansas City

,

Missouri
Machining Process Engineer
Join the industry leader to design the next generation of breakthroughs
At Honeywell, our people are driven by a desire to contribute, be challenged and grow. Our people make Honeywell a special company and are a key competitive advantage. Honeywell is a Fortune 100 company that invents and manufactures technologies to address some of the world's toughest technical challenges, with more than 130,000 employees worldwide, including more than 20,000 engineers and scientists.
Honeywell's Federal Manufacturing & Technologies business manages the U. S. Department of Energy's Kansas City National Security Campus in Missouri and New Mexico, manufacturing sophisticated mechanical, electronic and engineered-material components for our nation's defense system. Honeywell is on the leading edge of supplying engineering and manufacturing expertise for our nation's defense and national security.
* The Machining Process Engineer: *
Provides engineering development and support of highly-technical and advanced manufacturing processes typically requiring specialized qualifications, knowledge and/or skill.
Performs project management and design, development, evaluation, and quality control functions on highly-complex engineering projects, regularly offering innovative solutions to significant technical problems.
Applies mathematical, physical science, and advanced Engineering technologies in accomplishing engineering objectives. Understanding of machining processes or the ability to learn machining specific technology.
Possesses broad knowledge of manufacturing or quality processes and techniques, the ability to apply advanced design, development, evaluation, and quality control techniques to highly-complex Engineering concepts and projects, the ability to work without supervision with latitude for independent action and decision making, and the ability to provide technical guidance, project management, consultative services, and innovative solutions.
* Summary of Duties: *
Performs process engineering functions for the machining operations at the Kansas City National Security Campus.
Performs project planning and manages project resources, including multiple individuals and disciplines, to achieve quality, delivery, and cost objectives.
Writes technical reports on results and conclusions drawn from experiments conducted and incorporates findings in formal specifications.
Estimates set-up times, flow-times, costs of production and acceptance equipment, and compiles cost estimates and delivery quotations, monitors performance, and prepares reports, statistics, and recommendations for management review.
Defines and recommends new designs, design changes, and alternate designs of instruments, and test equipment, and orders tooling, gaging, and equipment necessary to assure product quality.
Determines acceptability of processes and materials in conjunction with design agency, quality, and other affected organizations.
Interacts with design agency and/or supplier counterparts to resolve design, development, production and acceptance issues.
Provides technical consultation to management and others, and leads technical project teams.
Evaluates and implements innovations and technological advances that improve quality, reduce flow time, improve productivity, and enhance operational surety.
Other duties and responsibilities as determined by the Engineering Manager
Key Responsibilities
Technical documentation
Component and system analysis
Write specifications
Cost estimation
* You Must Have: *
US citizenship in order to obtain and maintain US Dept. of Energy "Q" level security clearance
Bachelor of Science degree in Mechanical Engineering (or Aerospace Engineering) or Industrial Engineering from an ABET-accredited Engineering program
Two or more years of relevant experience in Mechanical Engineering or related technical activities, such as manufacturing, inspection processing or tool design.
* We Value: *
Two or more years of relevant experience in Mechanical Engineering or related technical activities, such as manufacturing, inspection processing or tool design.
One (1) or more years of applied CNC machining engineering experience
Experience working directly with and providing process guidance to machinists on a manufacturing floor
Demonstrated experience in Continuous Improvement (Kaizen)
Demonstrated experience in Lean understanding
Demonstrated experience in project leadership
Willingness to travel
Additional Information
JOB ID: req190121
Category: Engineering
Location: 14520 Botts Road, Kansas City, MO 64147 USA
Exempt

Must have or be eligible for a security clearance due to contractual requirements.

Honeywell FM&T Overview
Honeywell is an equal opportunity employer. Qualified applicants will be considered without regard to age, race, creed, color, national origin, ancestry, marital status, affectional or sexual orientation, gender identity or expression, disability, nationality, sex, religion, or veteran status.
For more information on applicable equal employment regulations, refer to the EEO is the Law poster .
Please refer to the EEO is the Law Supplement Poster & the Pay Transparency Policy .
For more information on how we process your information in the job application process, please refer to Recruitment Privacy Notice .
If a disability prevents you from applying for a job through our website, request assistance here . No other requests will be acknowledged.
Terms & Conditions | Privacy Statement © 2017 Honeywell International Inc.