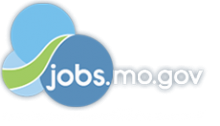 Job Information
Superior Bowen

Maintenance Superintendent

in

Kansas City

,

Missouri
General Summary Description
This Maintenance Superintendent is responsible for the day-to-day operations of the Shop and oversees the technicians. This person works together with Field Production and Planner/Scheduler to prioritize work orders and determine the scope of equipment repairs.
Duties/Responsibilities
Coordinates Emergency Repairs

Coordinates Emergency Materials (Tools, Supplies, Etc..)

Communicates Progress and Status Updates to the Field

Ensures Quality Control Processes followed by Technicians

Supervises Equipment Division Technicians

Prepares and Coordinates all "Ready" Work

Secures Estimates for outside repairs

Coordinates outside repairs with vendors

Conducts Weekly Tool Box Talks with Technicians

Coordinate with dispatch on emergency equipment mobilization

Works with planner to schedule resources

Supports Continuous Improvement Efforts and Meetings

Assists in the troubleshooting equipment repairs

Approves and signs off on time cards for technicians

Conducts Root Cause Failure Analysis of Major Failures

Expedites High Priority Projects

Manages Skill Levels of Technicians

Assesses technician skill gaps and designs training plans

Creates Emergency Work Orders in shop management system

Provides technical expertise during the equipment purchasing and selling process

Completes reports for technician related accidents and injuries

Verifies accurate data in emergency work order prior to closing

Monitors Key Performance Indicators of shop

Conducts periodic inspections of technicians work for accuracy

Conducts PM Inspection audits to ensure integrity of work

Conducts 125 Hour Inspections on Fleet's Core Equipment
Minimum Requirements, Abilities and Expectations
Seven (7) or more years of experience in equipment maintenance or a related function

Experience in continuous improvement efforts and initiatives

Excellent verbal and written communication skills.

Strong analytical skills.

Ability to interact effectively with others and resolve conflicts.

Above average proficiency in the use of computer software, such as Word, Excel, and PowerPoint.

Basic project management skills.

Excellent people skills
Core Competencies
Integrity & Trust: Is widely trusted; is seen as a direct, truthful individual; can present the unvarnished truth in an appropriate and helpful manner; keeps confidences; admits mistakes; doesn't misrepresent him/herself for personal gain. 
Self-Development: Is personally committed to and actively works to continuously improve him/herself; understands that different situations and levels may call for different skills and approaches; works to deploy strengths; works on compensating for weakness and limits. 
Customer Focus: Is dedicated to meeting the expectations and requirements of internal and external customers; gets first-hand customer information and uses it for improvements in products and services; acts with customers in mind; establishes and maintains effective relationships with customers and gains their trust and respect. 
Action Oriented: Enjoys working hard; is action oriented and full of energy for the things he/she sees as challenging; not fearful of acting with a minimum of planning; seizes more opportunities than others. 
Managing and Measuring Work: Clearly assigns responsibility for tasks and decisions; sets clear objectives and measures; monitors process, progress, and results; designs feedback loops into work. 
Peer Relationships: Can quickly find common ground and solve problems for the good of all; can represent his/her own interests and yet be fair to other groups; can solve problems with peers with a minimum of noise; is seen as a team player and is cooperative; easily gains trust and support of peers; encourages collaboration; can be candid with peers. 
Managing Through Systems: Can design practices, processes, and procedures which allow managing from a distance; is comfortable letting things manage themselves without intervening; can make things work through others without being there; can impact people and results remotely
Equal Opportunity Employer – minority/female/disability/veteran