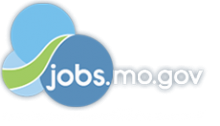 Job Information
Niagara Bottling LLC

Maintenance Technician

in

Kansas City

,

Missouri
At Niagara, we're looking for Team Members who want to be part of achieving our mission to provide our customers the highest quality most affordable bottled water.
Consider applying here, if you want to:
Work in an entrepreneurial and dynamic environment with a chance to make an impact.

Develop lasting relationships with great people.

Have the opportunity to build a satisfying career.
We offer competitive compensation and benefits packages for our Team Members.
Maintenance Technician
Are you a problem solver who enjoys tinkering with gadgets and equipment? Do you excel in a fast-paced environment where you are empowered to make decisions in a variety of projects? We want to talk to you about our opening for a Maintenance Technician.
Allow us to introduce ourselves:
We are a family-owned and operated leading beverage manufacturer in the United States with the fastest production lines in the world. We're growing rapidly both across the nation and internationally, providing vast opportunities for career advancement. We produce a variety of products including purified water, sparkling water, vitamin-enhanced waters, and sport drinks. While innovation is the key to our success, our tradition of high quality, value-priced bottled water will never change.
Niagara is a high-performing, entrepreneurial company with focus on safety and continuous improvement. We use advanced, state-of-the art technologies to accomplish our mission of sustainability and responsibly providing quality water to our reputable and internationally recognized customers. Across our maintenance teams, we invest in our equipment and our people, equipping and empowering you and your colleagues to make decisions that drive our continued success.
What we offer:
An encouraging and supportive culture where your career growth and development is prioritized

The ability for you to make a tangible impact in an innovative and fast-paced environment

Collaboration with other life-long learners who share your curiosity and desire for constant improvement

Competitive pay and benefits that include: medical, dental, and vision insurance, tuition reimbursement, pet insurance, retirement savings, and of course… refreshing water
Job Summary:
The Maintenance Technician ensures all equipment is running smoothly through quick in-depth troubleshooting and repair of all types of manufacturing equipment. No day is the same -- your expertise may be called on to fix an urgent issue or you may implement new ideas and modify equipment to improve efficiency. Working as a team with other technicians, machine operators, supervisors, and department managers, the Maintenance Technician will collaborate to resolve mechanical issues.
What you would be doing as a Maintenance Technician:
Troubleshoot mechanical, electrical, pneumatic, and hydraulic systems using schematics, technical drawings and testing equipment

Repair equipment, fixtures, systems, conveyors, and other equipment at facility

Modify, lubricate, diagnose, and operate equipment

Maintain industrial control systems

Work independently and with other team members to complete repairs in a safe and timely manner

Create and report repairs throughout shift. Complete required work order paperwork, document parts and material usage

Understand and follow plant safety rules including safe lifting practices and safe machine operation. Personal Protective Equipment is to be used where required

End each shift knowing you made a difference
Profile of our Maintenance Technicians:
Minimum requirements:
2 years of work experience in a maintenance environment or an Associate's Degree in a maintenance-related field

High school diploma or GED

Basic experience with Microsoft Word, Excel and Outlook

Effective communication of issues and solutions to cross-functional team members

Ability to read and interpret schematics: electrical, hydraulic, and pneumatic

Skilled in the use of shop equipment such as hydraulic and mechanical presses, bench grinder, drill press, mill and lathe, and assorted power tools

Proficient skills with precision measuring equipment, such as calipers, dial indicators, bore gauges, and depth gauges

Willingness to be a technical leader and trainer within a specific area of plant or machine center

Demonstrated regular and predictable attendance
Preferred requirements:
Associate's Degree in manufacturing, manufacturing technology, mechatronics, industrial manufacturing, manufacturing automation or other similar manufacturing-related specialization

Experience in high-speed manufacturing, bottling, beverage, packaging, or plastics industries

Experience with the following technologies:

Variable frequency drive (VFD), servo drives, and servo motor

Rotary equipment such as rotary press or filler

Thermodynamics, heat transfer, or plastics processing

Krones, Sidel, or Husky equipment

HVAC including chillers and/or air compressors

Experience working with electrical, hydraulic and pneumatic schematics for troubleshooting
Life at Niagara:
The Maintenance Technician embodies the values of Niagara's culture, especially focusing in the following key drivers of success:
Lead Like an Owner: Do you thrive in overcoming obstacles and with a sense of urgency in achieving objectives?

InnovACT: Love making recommendations to continually improve policies, methods, procedures and/or products?

Find a way: Like to develop technical knowledge through learning from other experts?

Empowered to be great: Enjoy communicating effectively to resolve issues, teach others, and make improvements?
If this sounds like you, or you are interested in learning more about life at Niagara, please apply and we'll connect with you soon.
Benefits
https://careers.niagarawater.com/us/en/benefits
This job is intended to be performed entirely outside of Colorado
Any employment agency, person or entity that submits a résumé into this career site or to a hiring manager does so with the understanding that the applicant's résumé will become the property of Niagara Bottling, LLC. Niagara Bottling, LLC will have the right to hire that applicant at its discretion without any fee owed to the submitting employment agency, person or entity.
Employment agencies that have fee agreements with Niagara Bottling, LLC and have been engaged on a search shall submit résumé to the designated Niagara Bottling, LLC recruiter or, upon authorization, submit résumé into this career site to be eligible for placement fees.
Niagara Bottling, LLC has been family owned and operated since 1963. Niagara is a leading bottled water manufacturer in the U.S., supplying major retailers across the nation. With incredible growth over the past several years, the career possibilities at Niagara are endless!
Niagara's culture is fast-paced, innovative and intensely collaborative. Our Team Members are passionate, driven and always find a way to get the job done. We work hard and play hard while staying true to our family atmosphere.
From competitive benefits and retirement options to educational reimbursements, ongoing training courses and exciting career advancement opportunities, at Niagara we truly take care of our Team Members.
We hope that you consider joining our Niagara family!
Niagara Bottling LLC is an Equal Opportunity Employer that does not discriminate on the basis of race, color, religion, sex, age, sexual orientation, gender identity and/or expression, national origin, veteran status or disability in relation to our recruiting, hiring, and promoting practices.