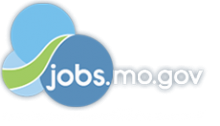 Job Information
HCA, Hospital Corporation of America

Manager Quality

in

Kansas City

,

Missouri
_Research Medical Center_is a 590-bed Level I Trauma Center and one of Kansas City's most comprehensive hospitals. Located in the heart of Kansas City, Research Medical Center is comprised of the Meyer Boulevard campus, the Research Brookside Campus on Rockhill Road and the Research Psychiatric Center a campus of Research Medical Center on 63rd street.
24-hour emergency care provided at Research Medical Center and at ER of Brookside • Certified Comprehensive Stroke Center • Level I Trauma Center • Level I TCD Stroke Designation • Region's fastest door-to-medicine time for stroke care • Region's fastest door-to-balloon time for heart attack care
Centers of Excellence 1. Grossman Burn Center 2. Fertility Program - Best success rates in the region 3. Level III Neonatal Intensive Care Unit (NICU) 4. Liver and Pancreas Institute 5. Sarah Cannon Cancer Institute 6. The Transplant Institute 7. Inpatient and outpatient behavioral health services 8. Neuroscience Institute 9. Pathway Designated in Nursing GENERAL RESPONSIBILITIES(The essential responsibilities and accountabilities of this position including interactions with other departments and outside vendors, if applicable, in PRIORITY order.)
Primary responsibility is to provide ongoing support, instruction, and leadership to meet and exceed all accreditation standards, certifications and to ensure ongoing readiness for accreditation throughout all accredited/certified programs.
Essential functions: 1. Determines the organization's current and ongoing compliance with Joint Commission/regulatory standards and provides/coordinates education 2. Promotes culture of continual survey readiness, acting as a resource for leaders and staff 3. Facilitates and participates in Regulatory Readiness related committees 4. Supports with pre-survey and on-site and post survey activities 5. Facilitates action plans and related responses to regulatory and accreditation body inquiries/reports regarding citations and deficiencies 6. Develops appropriate monitoring to verify standards compliance 7. Provides a mechanism which supports and monitors compliance with the Missouri Statutes governing patient rights and grievances 8. Participate and attend annual regulatory conference(s) 9. Provides direct supervision of the Patient Relations Coordinator, Quality Coordinator, and Quality Core Measures RNs. 10. Leads tracer activities throughout the facility to ensure a culture of ongoing regulatory readiness. Creates action plans to improve performance based on tracer outcomes. 11. Reports/participates in Quality Steering Committee, EOC, and other committees as assigned. 12. Facilitates and provides leadership of the Regulatory Readiness Team. 13. Creates action plans and related responses to regulatory and accreditation body inquiries/reports regarding citations and deficiencies. Is responsible for the completion of the action plans for all regulatory citations.
_Qualifications _
License/Certification: RN License Preferred. Certification Quality Associate preferred.
Education: Bachelor's Degree Required. Master's preferred.
Knowledge of spreadsheets including pivot tables, graphing and basic statistics; knowledge of PowerPoint; knowledge of Quality Improvement methodology and team facilitation.
Experience: 2 years of QI/PI experience. Must have knowledge of Joint Commission, CMS regulations and tracer methodology.
Job: *Directors & Managers
Title: Manager Quality
Location: Missouri-Kansas City-Research Medical Center
Requisition ID: 09727-56755