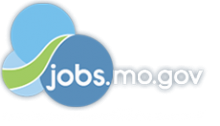 Job Information
Honeywell

Mechanical Engineer I

in

Kansas City

,

Missouri
The future is what you make it!
When you join Honeywell, you become a member of our team of problem solvers, innovators, dreamers and doers who make the things that make the future. Working at Honeywell isn't just about developing cool things. That's why all of our employees enjoy access to career opportunities across different fields and industries.
Are you ready to help us make the future?
Honeywell's Federal Manufacturing & Technologies business manages the U. S. Department of Energy's Kansas City National Security Campus in Missouri and New Mexico, manufacturing sophisticated mechanical, electronic and engineered-material components for our nation's defense system. Honeywell is on the leading edge of supplying engineering and manufacturing expertise for our nation's defense and national security. Visit kcnsc.doe.gov for more information about working for Honeywell at the Kansas City National Security Campus.
Key Responsibilities:
Assists in the design and/or project/process management of new and current projects, products, programs, components, tools and acceptance equipment under technical guidance of higher level engineers or departmental management.

Participates in establishing operating procedures on new products and components.

Assists in the development of test procedures and performance of routine to moderately complex engineering evaluation tests, product and process capability studies, quality audits, product or project data reviews, and other engineering evaluation work.

Evaluates opportunities for defect prevention based on standard or accepted solutions.

Prepares evaluation reports, analyzes discrepancies, and makes recommendations for product, test equipment, procedures and manufacturing or operating processes that improve productivity and quality and reduce flow time.

Assists in the preparation of product or project definitions, manufacturing drawings and specifications, and test equipment designs.

Defines and acquires tooling, gauging and other equipment necessary to manufacture/inspect parts to assure product quality.

Interacts with design agencies, suppliers and/or internal organizations to assist in resolving design, development, productions and acceptance issues.

Provides technical assistance in appropriate assigned field.

Evaluates and makes recommendations regarding technological advances that improve productivity and quality, reduce flow time, and enhance operational surety.

May perform other duties as required.

Conducts activities in a safe and healthy manner and works in accordance with established HS&E requirements to ensure the protection of employees, the public, and the environment. Takes actions necessary to stop work when an unsafe condition or action is identified.

Every employee has the right and responsibility to stop work when unsafe conditions or actions are identified.
You Must Have:
No prior experience required.

Previous relevant internship experience or equivalent preferred.

US Citizenship needed to obtain and maintain required US Dept of Energy "Q" level Security Clearance and SCI access.

Bachelor of Science degree in Mechanical Engineering from an accredited Engineering program.

Ability in analytical skills, mathematical computations, computer software applications, and written documentation.

Ability to apply well established technical methodologies to routine engineering projects.
We Value:
Competent using engineering design tools (ORCAD, Mentor, Altium, Solidworks) and simulation software (P-Spice, LTSpice, Ansoft, etc).

Proficient using engineering test equipment such as multimeters, oscilloscopes, spectrum analyzers, power supplies, function generators, etc.

Experience with additive manufacturing equipment and software, including hobby grade systems to premium systems.

Excellent verbal and written communication skills, and the ability to communicate ideas to other team members and customer representatives with varied technical backgrounds.

Current DOE "Q" or DOD TS clearance.
Honeywell is an equal opportunity employer. Qualified applicants will be considered without regard to age, race, creed, color, national origin, ancestry, marital status, affectional or sexual orientation, gender identity or expression, disability, nationality, sex, religion, or veteran status.